A Locals Guide to Key West
01/02/2019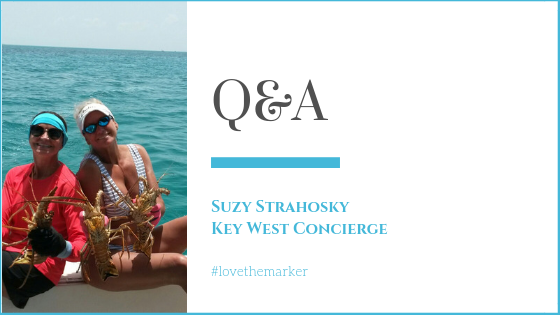 Q&A: Suzy Strahosky, Key West Concierge
We love sharing the inside scoop and the best of Key West from the locals, and today we are doing just that by talking with Key West Concierge, Suzy Strahosky! We had the opportunity to chat with Suzy and learn more about her favorite things to do in paradise including the must see and do's along with the best of Key West tours and attractions, best brunches and breakfasts and so much more. Without further ado, meet Suzy, your Key West Concierge:
Q&A with Suzy, Your Key West Concierge
Q. How long have you lived in Key West?
A. 20 Years
Q. How long have you been with The Marker Resort?
A. Since the resort opened in March 2015.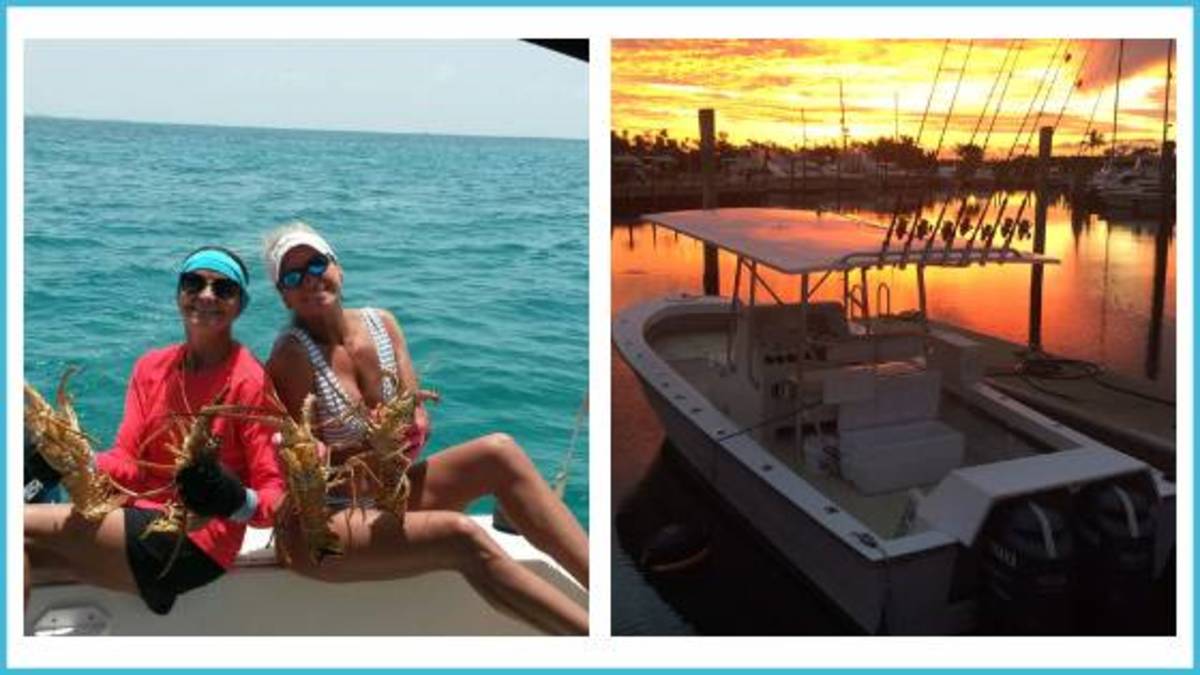 Q. What's your favorite thing to do on a day off?
A. Spend time outside - go out on the boat, fishing, snorkeling, sandbars, shelling.
Q. What is the one question you get asked the most?
A. What restaurant has the best seafood?
Q. What is the strangest request asked from a guest?
A. The request for an escort service.
Q. What are your tips and advice for people visiting for the first time?
A. Three things they need to do in Key West are:
Take the trolley tour to learn about the history of Key West
Good Eats! Enjoy the great food that paradise has to offer.
Get out on the water!!!
Q. Favorite place for breakfast or brunch?
A. Blue Heaven or Harpoon Harry's
Q. Who's got the best Happy Hour in Key West?
A. The Boat House or Pepe's for oysters
Q. A night out on the town for me is __________?
A. Dinner and dancing at El Meson de Pepe
Q. What's your go-to place for a romantic dinner in Key West?
A. Commodore Restaurant has a great view of the harbor and good wine list.
Q. Where is your favorite place to grab a bite to eat, drink and people watch?
A. The Conch Republic Seafood restaurant and Schooner Wharf Bar
Q. The best place to watch the sunset?
A. Of course, it's Mallory Square or aboard a Sunset Sail
Q. What are the must see and do Key West tours and attractions?
A. Go fishing, take a day trip to the Dry Tortugas, snorkel the reef and see the backcountry and of course visit the Hemingway Home and Museum.
Q. Tell us something about Key West most people might not know.
A. Key West has a sandal factory called "Kino" Sandal Factory that has been here since the 1960s and the cigar shop called "Rodriquez Cigars" where the grandmother is still there rolling the cigars, and the grandson has taken it over - he'll even teach you how to roll a cigar.
Q. They say Key West is "Close to Perfect, Far from Normal," what are some of the fun, funky and quirky places visitors should check out?
A. The Smallest Bar, 3rd floor of Bull and Whistle, West Martello Gardens, Listen to the Latin band at El Meson de Pepe.
Q. The best part of your job?
A. Making people happy on their vacation.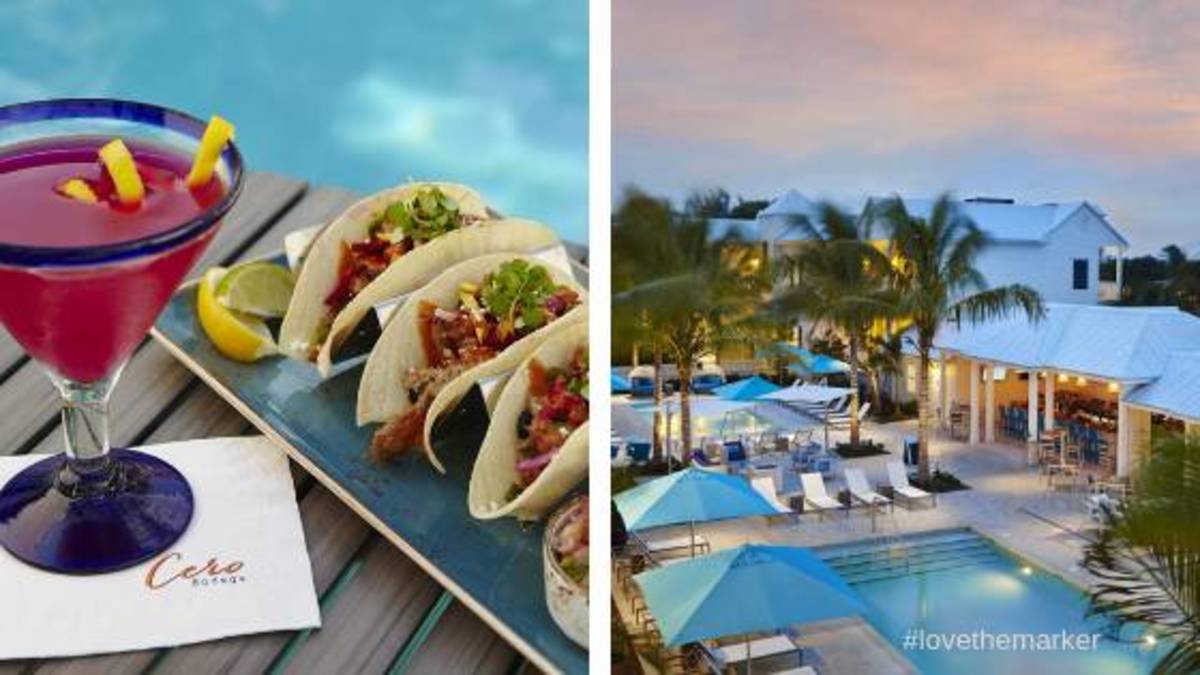 Q. The worst part of your job?
A. Answering the question - where is the best seafood restaurant!!!!
Q. Favorite quote or feeling about the island you'd like to share?
A. "Welcome to paradise!!!"
Q. Tell us about some of the fun activities and hip cool happenings taking place at The Marker?
A. Here are a few of the favorites: Aqua Yoga on Saturdays from 9am – 10am , Live Music and Happy Hour - Thursday and Saturday from 3:30 – 6:30pm, Happy Hour Fridays with live music 1-4pm, Sunday Funday Pool Party with a DJ from Noon – 3pm and Discover Scuba takes place everyday at 11:15am - it's a 45 minute class and it's free!
Q. Is there anything else you'd like to share with our guests?
A. Key West is a great place to walk around and look at our beautiful homes and gardens, sunset sails and just take it all in!!
If you see Suzy, our favorite Key West Concierge, during your Key West vacation make sure to say hi and remember to share your vacation memories with us on our social networks. #lovethemarker
Posted on 01/02/2019