Crafting the Art of the Cocktail in Key West - 3 New Bars We Love!
02/04/2019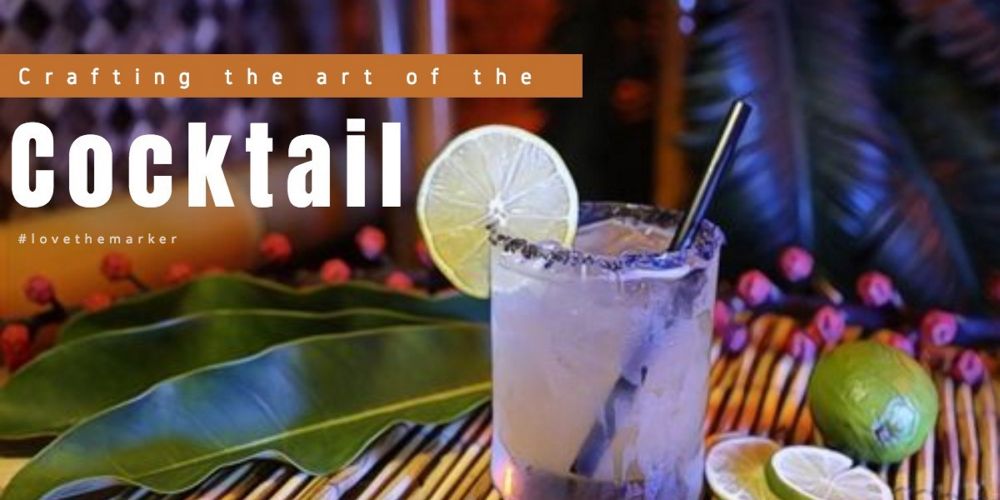 Getting into the spirit with some of the newest and most unique craft cocktail bars in paradise!
We know the problem most of our guests face when they visit us in paradise… so many bars, so little time. Today we want to introduce you to three new craft cocktail bars that are shaking it up and delivering on well-mixed cocktails in a unique setting. Say hello to Glitch Cafe & Game Room, Key West Tiki House, and General Horseplay!
GLITCH CAFE & GAME ROOM
This is the place you want to go with your friends for Cocktails & Game Night in Key West, and yes, they really do have tons of games to play. In addition to Craft Beer and Wine and non-alcoholic beverages, they also deliver on originality and good old fashioned fun! Have a cocktail while playing Uno or grab a board game, Pac man or shuffleboard. This list of games is endless but a night of fun with friends (old and new) is priceless.
How to describe Glitch Experience?
"A friendly cafe that serves coffee, craft beer, wine, and many non-alcoholic beverages as well. We also offer delicious treats like Twinkies, Ho Ho's, Combos and more! So many games to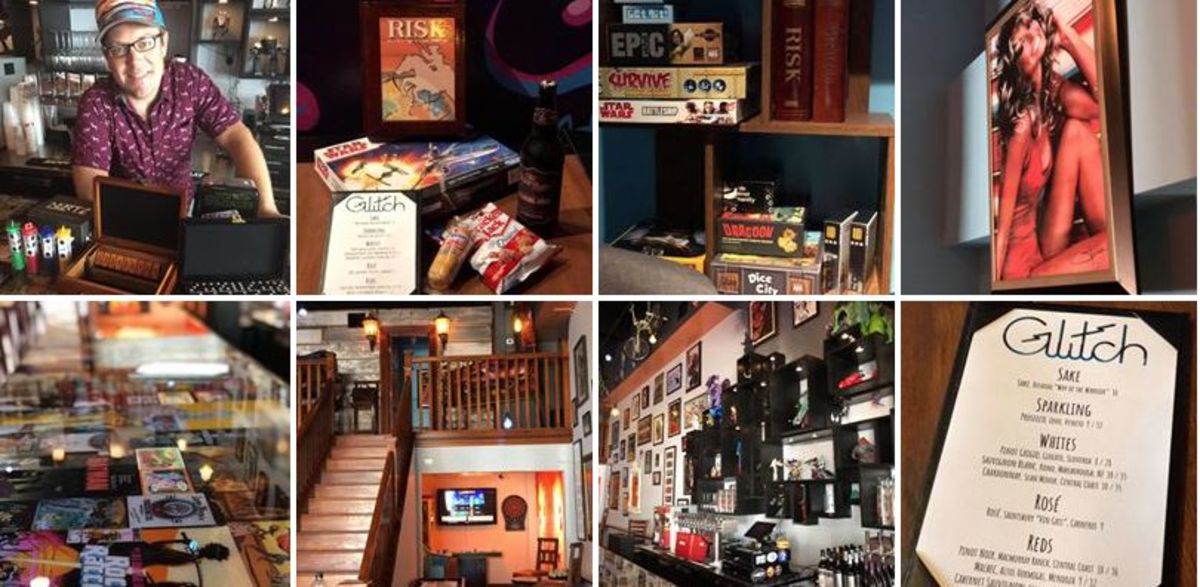 Photo Collection Credit: Glitch Café & Game Room Facebook Page
choose from including shuffleboard, Pacman, pinball and many many more. Glitch Cafe and Gameroom takes you back in time to the good days of being a kid. With comic book and movie nostalgia everywhere you turn, there's always something to talk about!" ~ Google
This place has the look and feel of a pop-culture and gaming centered bar that focuses on craft beers and wine. If you are a pinball wizard, they have you covered and if not there's a stack of board games to choose from- everything from Uno to Battleship. The room is decorated with local art, action figures and lots of memorabilia...even your favorite Farrah Fawcett pin-up poster.
Enjoy the bar-cade experience along with 23 taps of delicious craft beer and wine!
Glitch Cafe & Game Room
Open 11am - 2 am
126 Simonton Street
Key West, Florida
(305) 741-7799
General Horseplay
Located on Caroline Street in Old Town is where you'll find General Horseplay, another unique and well-mixed craft cocktail bar on the island.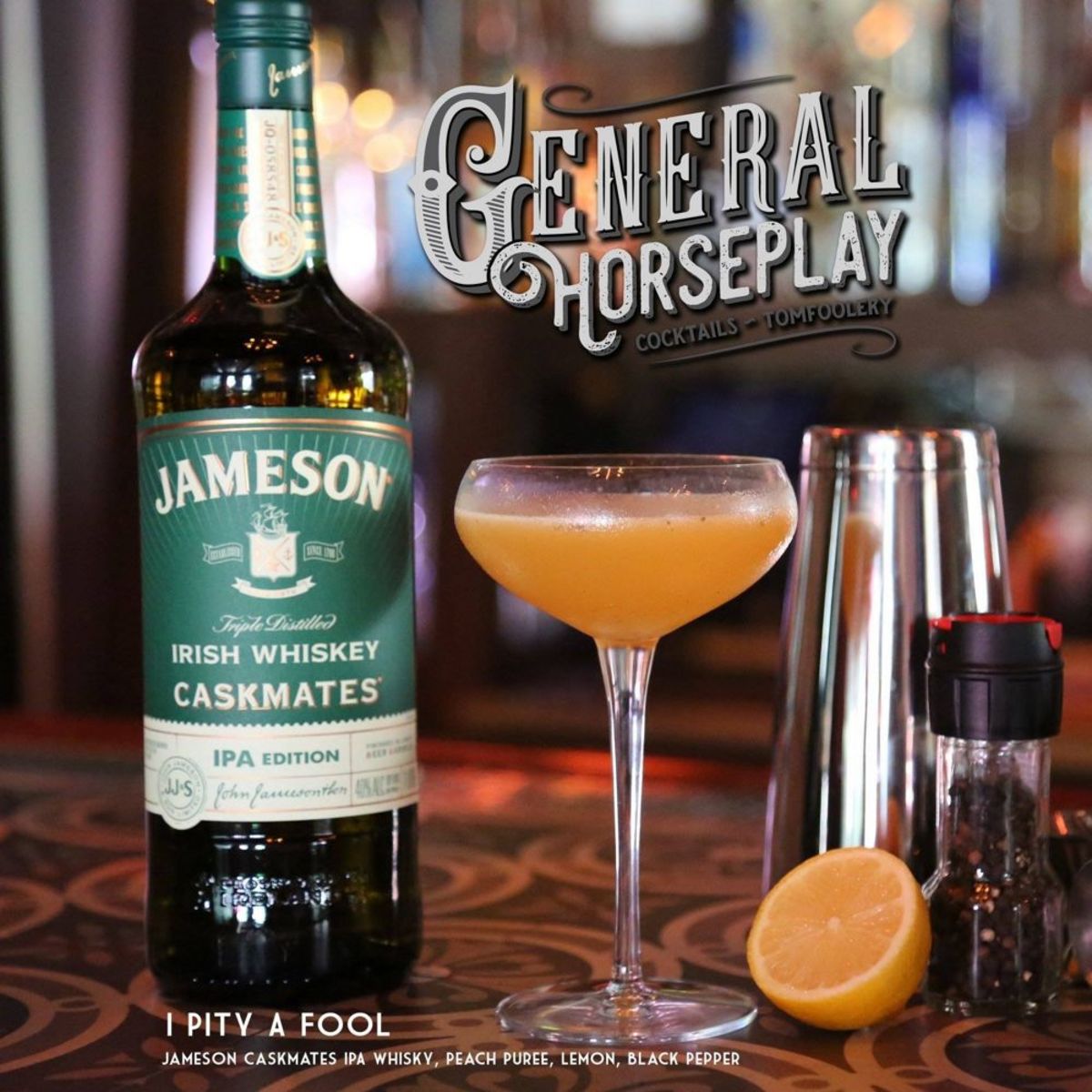 We had a chance to speak with Livi Shultz, one of the owners of General Horseplay, and she gave us the inside scoop on what you can expect when visiting this cool crafty cocktail bar. "General Horseplay is an everyone bar - it's hard to find GOOD BEER in a crafty cocktail bar, so we've included some rare, hard to find taps on our 18 tap lines."
Keeping the Spirit Alive
Shultz also told us how they keep the spirit of The Porch and 2 Cents alive (both well-loved Key West establishments have closed.) The tap handles were made from The Porch's bar top, and the old 2 Cents bar is in the back, and that is open on Thursday, Friday and Saturday nights … all of this to keep the family memory alive!
What you'll find at General Horseplay is great drinks, tasty beers, world wines, and Tomfoolery inspire us!
Drink Good Stuff. Have Fun. Be Happy.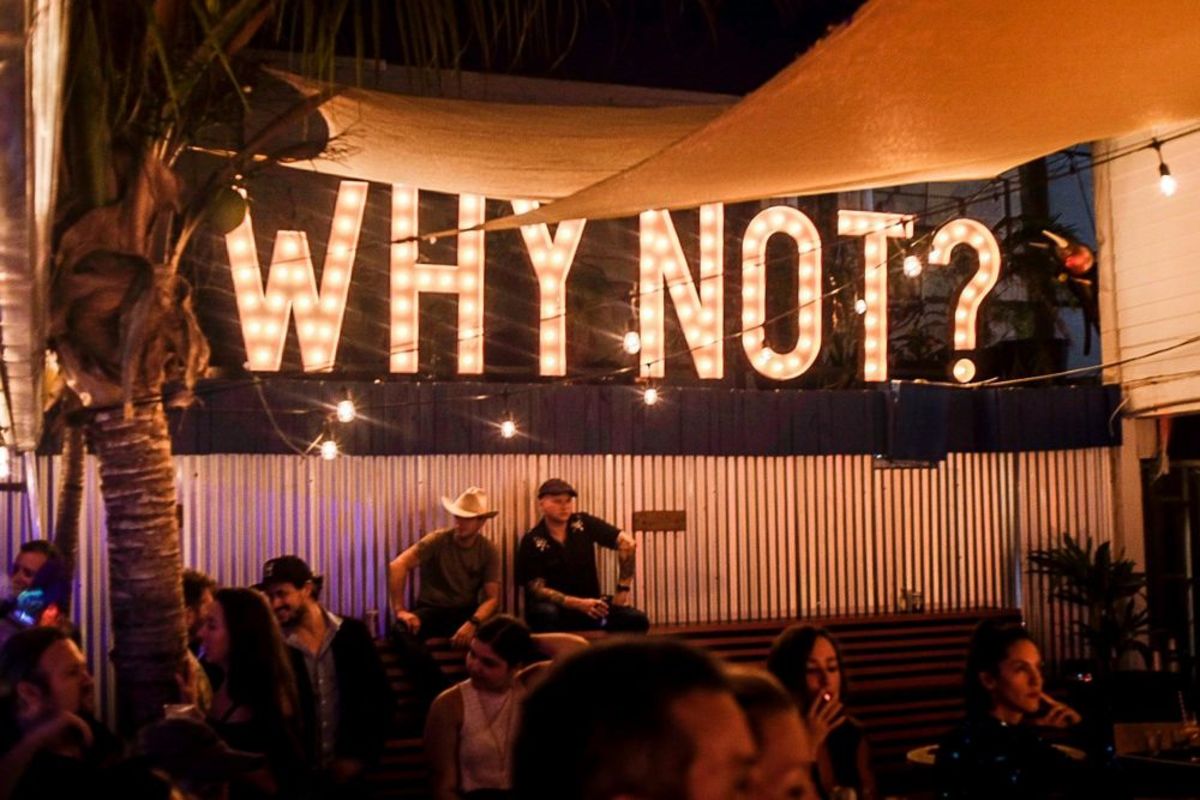 Photo Credit: Kelly Harmon
General Horseplay gives the vibe of a speakeasy, with a cozy but spacious inside bar. There are pool tables and interesting light fixtures and plenty of craft cocktails to choose from (I had one called "elegantly disheveled.) Outside feels like your favorite neighborhood hangout, with a stage for live music and nice seating and a big bulb sign that reads "WHY NOT?". It has a nice friendly atmosphere without being overly crowded. ~ Kelly Harmon
View the General Horseplay Beer and Cocktail Menu
General Horseplay
Open 3 pm - 3 am
423 Caroline Street
Key West, FL 33040
(305) 849-0930
Tiki House Key West
Our next new cocktail bar on the list is Tiki House Key West! If you're thinking Tiki House is just serving up a cool drink with a colorful umbrella - you're wrong. They're serving up so much more in this intoxicating tropical paradise within paradise. You see, the sole purpose of a tiki bar is to create an experience that you can see, hear, feel and of course, drink, and you get that plus so much more at Tiki House Key West.

All of the drinks at Tiki House are old school, legit recipes from the beginning of the Polynesian Tiki bars. We caught up with Livi Shultz (yes she is co-owner of Tiki House too) to find out more. "It's not just a "stick on an umbrella in a drink and ta-da, says Schultz, it's a Tiki Drink, and they're dated and serving up original recipes from the 1930s and 1940s." One of our favorite cocktails at Tiki House Key West is The Zombie, which is their Signature Cocktail.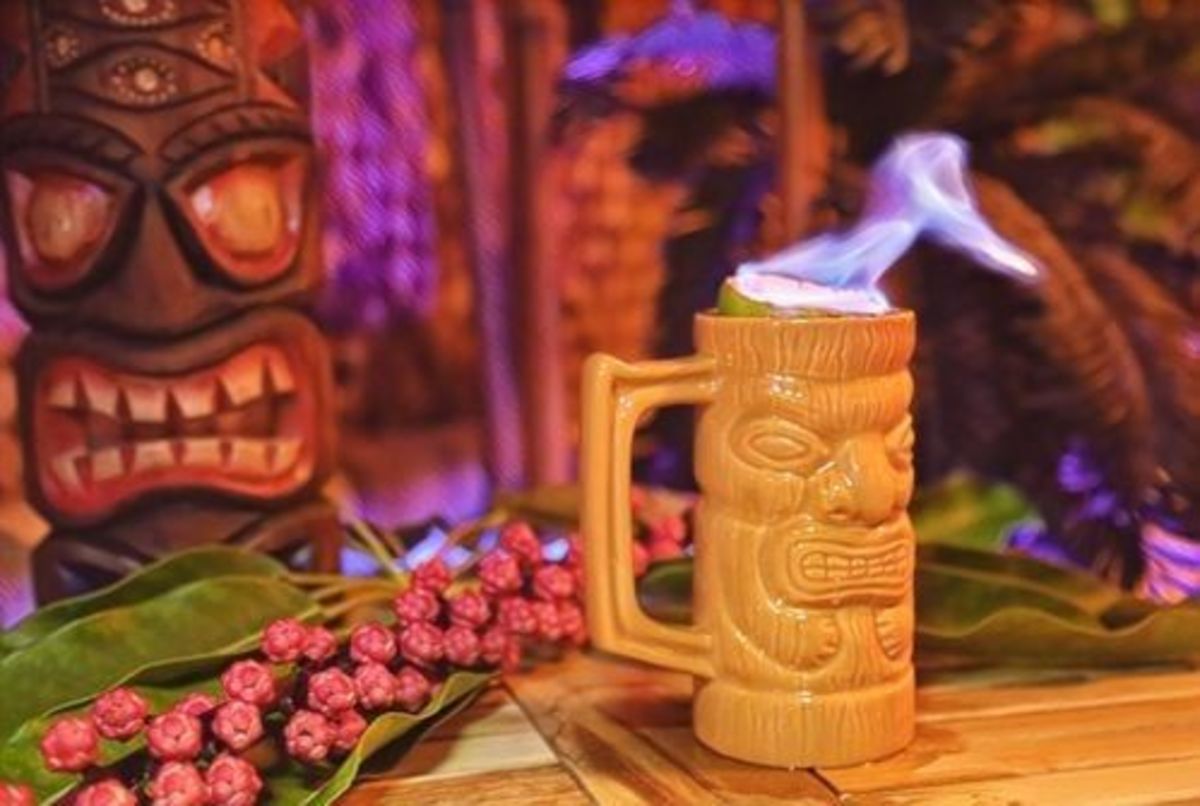 The Zombie at Tiki House Key West
ZOMBIE ~ A famous tiki cocktail from the 1930s that has remained a secret recipe, until now... Bacardi superior, Brugal Anejo, housemade falernum, cinnamon syrup, fresh lime, fresh grapefruit, Don Q 151.
"I was in key west for the first time three weeks ago, it's been on my bucket list for 25 years! I loved it and had a great time. Came across this bar one night while walking around ! Fell in love with it! Very laid back atmosphere And the great stuff, who were very friendly and make me feel welcome as I was traveling on my own. The service was over the top, also the great drinks, and the entertainment was over-the-top too! I would give this place ten stars and recommend it to anybody, and I can't wait to go back when I'm in Key West in six months from now thank you tiki bar for making my trip to Key West one that I'll always remember ! Until we meet again! Cheers ~ Maureen Fetterly, Facebook Review
View the Tiki House Key West Website and learn about the Cocktail Menu, Specials and Tiki Cocktail Classes.
Tiki House Key West
Open daily 10 am - 4 am
430 Green Street
Key West, Florida 33040
One main ingredient in our new cocktail bars in Key West is they are serving and shaking it up with originality, quality and fun. Each of these bars will deliver on all that and more, all you have to do is check them out when you visit. Share the art of the cocktail and your Key West experiences with us. #lovethemarker
Posted on 02/04/2019