End of Summer Key West Festivals
08/07/2018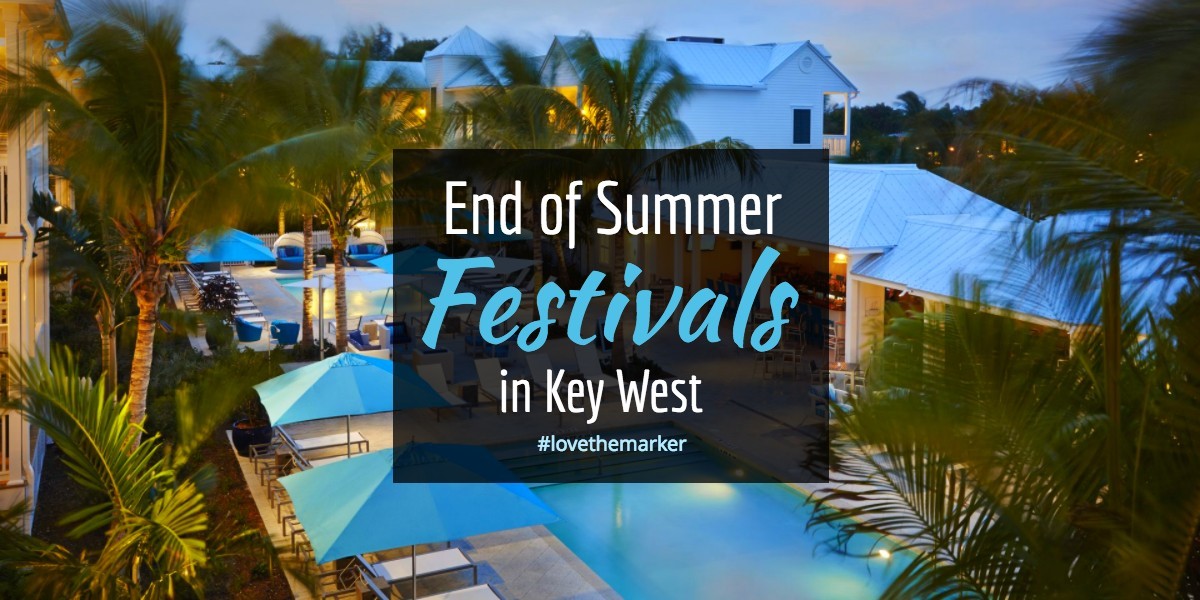 In Key West, we always find a reason to celebrate and since summer really doesn't end in paradise here are two can't miss festivals that involve our love of love lobster and Beer!
Mid-August Lobsterfest, August 9th - 12th
The 22nd Annual Key West Lobsterfest is a celebration of the opening of the spiny lobster season in the Florida Keys. Thousands of lobster lovers head to Key West and join the locals for one of the biggest parties of the summer! The Lobster Fest Events include Free Concert, Sunset Sails, Brunches, a Street Fair, and more!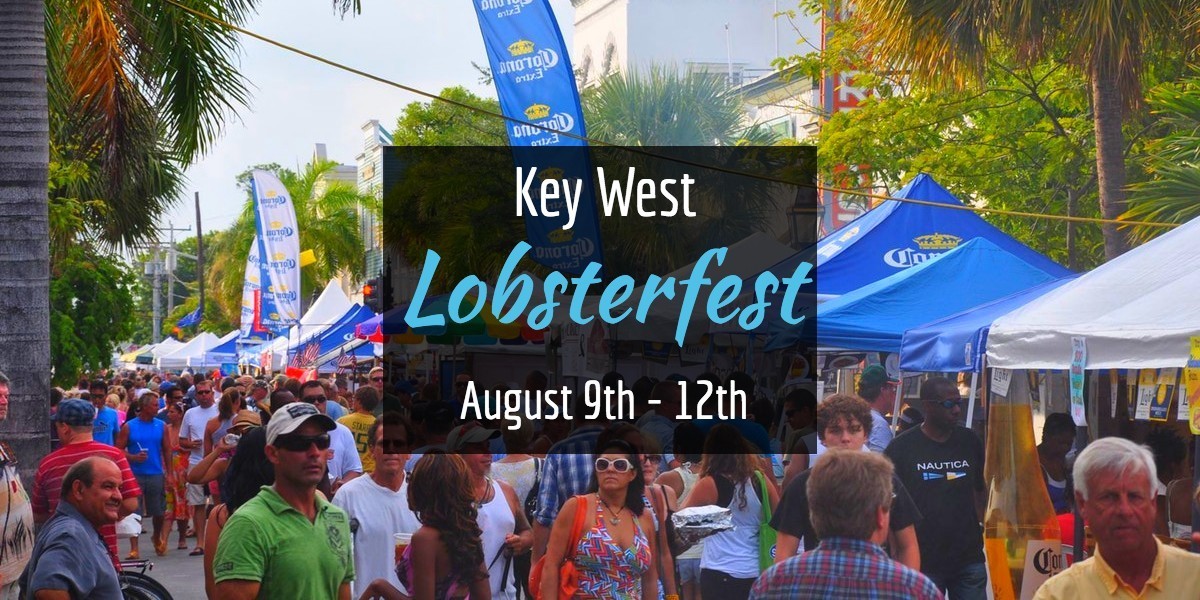 Key West Lobsterfest event schedule:
August 9th, 5 pm - 8 pm - Lobster Boil at Waterfront Brewery's Rooftop.Learn more. Adults (Ages 12+) - $29.95 per person | Children (Ages 11 and under) - Starting at $15.95 per person | 3 and under No Charge - No Charge
Champagne Sunset Sail - 2 hour sail including beer, wine and champagne, Learn about the 8 ways to enjoy lobsterfest at sea.
August 10th, Duval Crawl - $20 for the T-Shirt, Lanyard & Drink Specials, Learn more. The "Crawl" will begin immediately after sunset.
Tickets purchased in person are cash only!! Beat the crowd & buy your tickets in advance. Participating Bars include: Bagatelle, Tiki House, Hard Rock Cafe, Grand Cafe, The Sand Bar, Rick's, Durty Harry's, Smokin Tuna Saloon, Margaritaville, Mary Ellen's, Willie T's & Pinchers Crab Shack.
August 11th, Street Fair - Noon - 11pm - 100-500 blocks of Duval Street. Street Fair featuring 16 restaurants, 100 arts and crafts booths and a free concert … and lots and lots of LOBSTER!
August 11th - FREE CONCERT - 1pm - 10:30pm at the intersection of Duval St. and Greene St. Scheduled acts include: George Chapman, Cool Breeze & The DurtBags
August 12th, 10am - 2pm - Lobster Brunch at First Flight Island Restaurant & Brewery Featuring Mimosas, Bloody Mary's, Lobster Gazpacho, Lobster Eggs Scramble, Lobster Enchiladas & much more. Live Entertainment! Learn more and get tickets early.
Festival Tips:
Get your tickets in advance for the Lobster Boil, Reef & Rita Snorkel Trip and the Lobster Brunch.
Stay Hydrated! It's hot so drink plenty of water throughout the day.
Cover Up! Make sure to wear plenty of sunscreen and don't forget hat and sunglasses.
Explore paradise and check out the lobsterfest food and drink specials across the island.
Visit the Key West Lobsterfest Website
Key West Brewfest Labor Day Weekend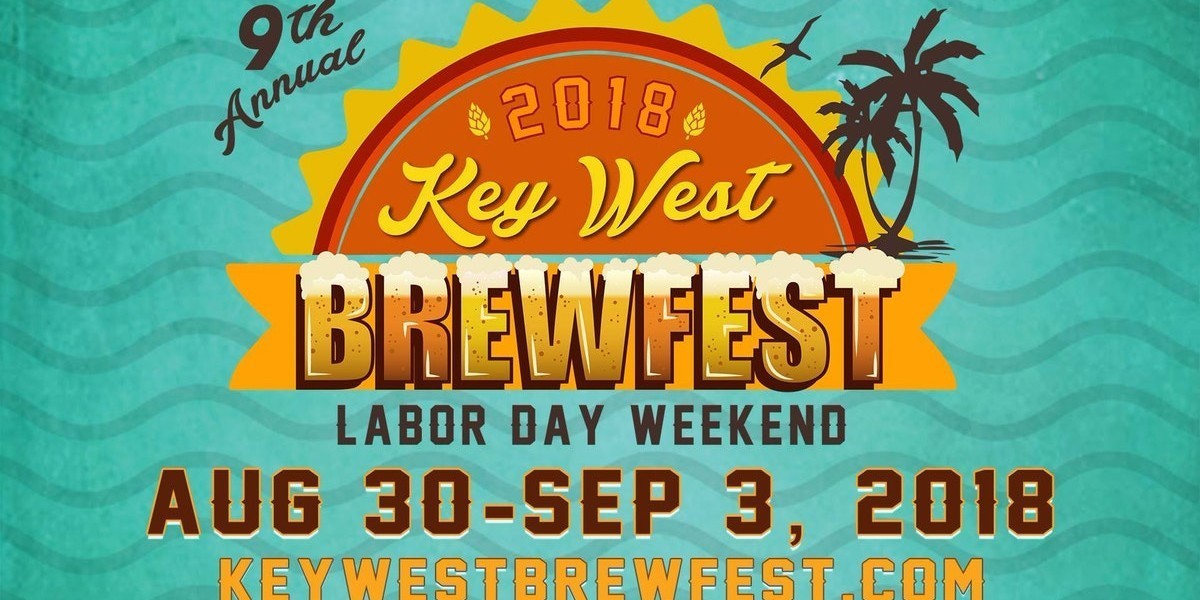 The 9th Annual Key West Brewfest is set for August 30th to September 3rd and it's a great way to celebrate Labor Day Weekend in the Keys. There will be close to 200 beers to taste in one weekend and festivities that include: beer dinners, beer brunches, happy hour parties, seminars, pool parties, beach parties and the Signature Tasting Festival Event at South Beach and so much more!
The Marker Spotlight on Brewfest Events:
A few of the Key West Brewfest Events worth mentioning:
August 29th - August 31st
Key West Brewfest Poker Run Participating bars/restaurants to receive a card are: Cork and Stogie, Old Town Tavern, Sinz Burrito, General Horseplay and Sunset Pier. (General Horseplay is our newest Key West bar.)
Stop by all 5 bars and have a pint from the featured brewery to receive a poker card. Turn in your hand at the Sunset Pier by 8pm on Friday. $200+ in prizes will be awarded to the winners.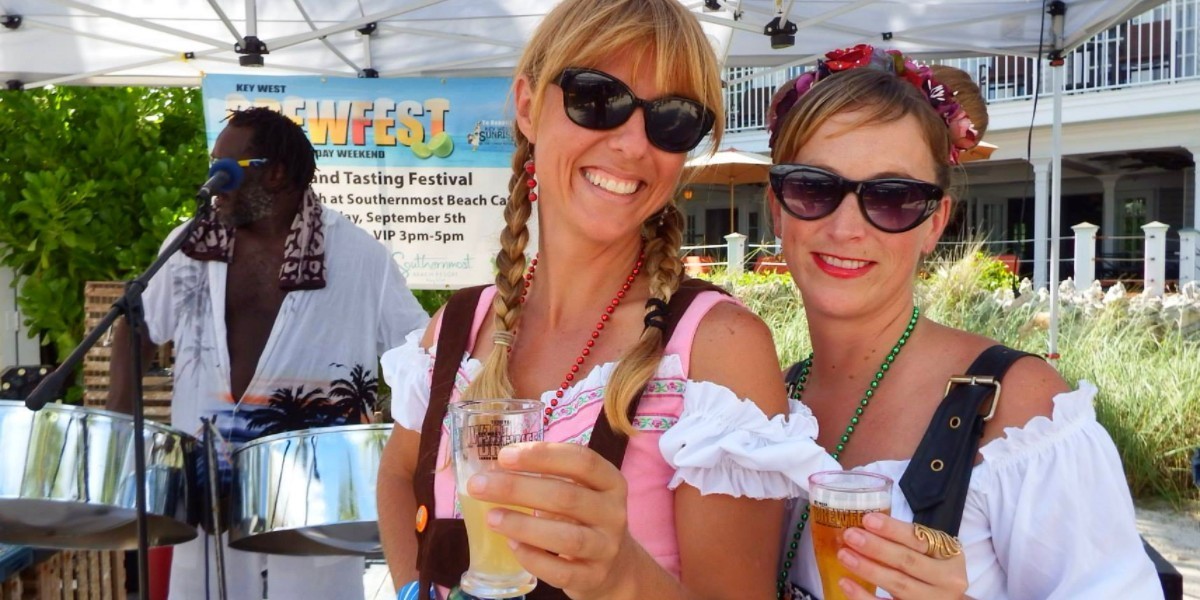 Thursday, August 30th
1pm-4pm: Estrella Galicia Pool Party at Marker Waterfront Resort featuring DJ Chaka, beer specials, tapas, Jenga competition and giveaways.
6pm– Opening Kick-off party at Waterfront Brewery. Waterfront will be releasing new brews during the event. Enjoy Key West specialty draft beers, great food, and fun. Located at 201 William Street.
Friday, August 31st
7 pm: Kona Beer Beach Party at the Southernmost Beach Café featuring 4 stations paired with Kona Beer – $60/person plus tax. Tickets available at the Southernmost Beach Café Located at 1405 Duval Street or Get Tickets Online.| View Menu
Saturday, September 1st
3 pm – 5 pm: VIP admission - Key West BrewFest Signature Tasting Festival on South Beach, located at 1405 South Beach Purchase Tickets ($75 per person, tickets must be purchased in advance, limited number sold). Purchase Tickets($75 per person, tickets must be purchased in advance, limited number sold).
5 pm - 8 pm: The Signature Tasting Festival on South Beach, $40 in advance; $50 day of or at the door.. Purchase Tickets
***8pm: Second Line March led by New Orleans band Water Seed leaving South Beach at end of the Signature Tasting Festival. Get your dancing shoes on to march your way from the end of the festival at South Beach, down Duval Street, to the Green Parrot. Keep the night alive with the live brass band leading you to the next party!
Sunday, September 2nd
1pm- 4pm: Kona Pool Party at The Marker Waterfront Resort, featuring tunes by DJ Jimmy. $20 buys you a plate full of pig roast and a draft Kona beer.
7 pm: Funky Buddha Beer Dinner at the Southernmost Beach Cafe located at 1405 Duval Street. $60 plus tax per person. Tickets available at the Southernmost Beach Café or online HERE. 2018 Menu
As stated above, there are so many Brewfest events on Tap for Labor Day Weekend and above gives you a glimpse of the festivities over the holiday weekend. View the Key West Brewfest Event Schedule.
Festival Tips:
Visit the Key West Brewfest Website to learn more about the beers and events.
Know before you go - check out the events in advance and figure out which ones you want to attend.
Get your tickets in advance! Some will sell out early.
Sample new beers and make a list of the ones you like.
Drink plenty of water and stay hydrated.
Wear comfortable clothes and shoes. It's hot outside!
Sleep in!
Meet new friends and enjoy the festivities.
Get Social! Stay connected with us on Facebook and Instagram #lovethemarker
Enjoy the end of summer celebrations in Key West and share your memories with us by posting photos, reviews and telling us about your visit during your stay. How will you be celebrating the end of summer? #lovethemarker
Key West Lobsterfest

August 9th - 12th

Website: Keywestlobsterfest.com

Key West Brewfest

August 30th - September 3rd

Website: Keywestbrewfest.com
Book Your Last Minute Getaway and End of Summer Key West Vacation Today! Book Now
Posted on 08/07/2018