Key West Fall Festivals You Don't Want To Miss!
08/20/2019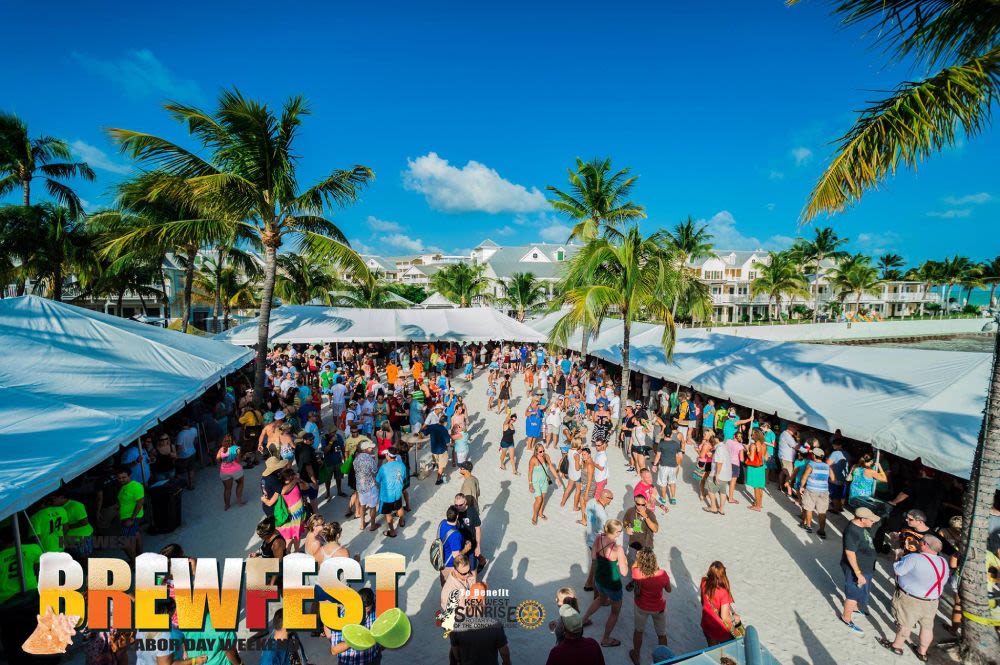 Two of our favorite Key West festivals just happen to be celebrating anniversaries this year. Happy 10th to Key West Brewfest and happy 40th to our friends at Fantasy Fest! Both festivals bring a new spirit and vibe to holiday happenings in the Florida Keys this fall. On tap, Labor Day Weekend is the 10th Annual Key West Brewfest and at the end of October, we celebrate 10 days of creative costuming, parades, and themed parties during the 40th Annual Fantasy Fest.
Happy 10th Anniversary Key West Brewfest!
Key West Brewfest, August 29th – September 2nd
More than 150 beers and microbrews are on tap at the Key West Brewfest that benefits the charitable efforts of the Key West Sunrise Rotary Club of the Conch Republic. This is the place to be Labor Day weekend. Events include beer dinners, beer brunches, happy hour parties, pool parties, late-night parties, seminars, and the Signature Tasting Festival Event on the beach plus so much more.
The Marker Resort celebrates Key West Brewfest and all things beer with a little help from our friends. Join us for the festivities...
Thursday, August 29th, 4pm - 9pm | Summer Sundown Party
Summer Sundown Party! White Claw, High Noon and Truly specials, giveaways and live music at poolside at the The Marker Resort.
Friday, August 30th, 12pm - 3pm | Estrella Galicia Pool Party
Estrella Galicia Pool Party at Marker Waterfront Resort with beer specials, tapas, live music, and giveaways.
Saturday, August 31st, Key West BrewFest Tasting Event at South Beach
3pm - 5pm VIP ADMISSION $90 Includes: 2 hours of early admission into the BrewFest tasting festival at 3pm with passed appetizers from the Southernmost Beach Cafe and take home BrewFest Memorabilia – 10th annual BrewFest tote bag.
5pm - 8pm General Admission $40 in advance
Buy Tickets - Key West Brewfest Signature Tasting Event
Visit the Key West Brewfest Website
Key West's Fantasy Fest celebrates 40 years with 'In Tune But … Off Key'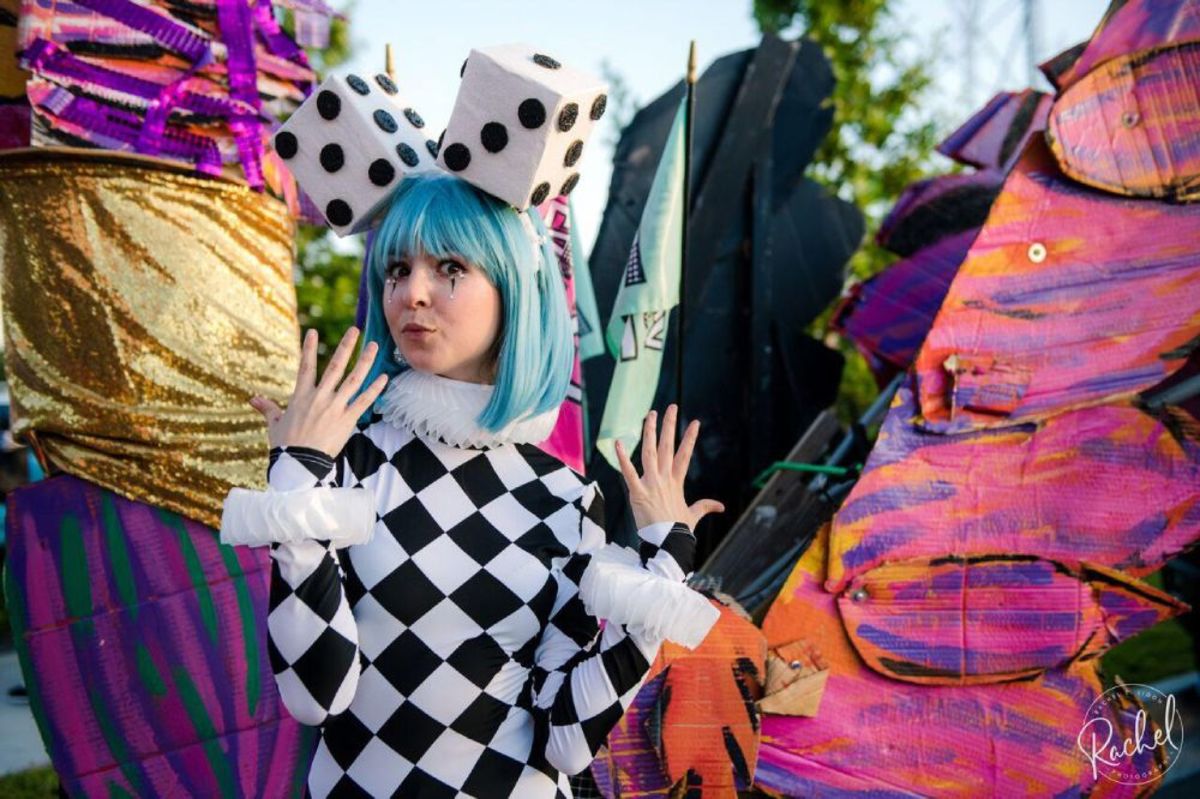 Fantasy Fest Key West, October 18 - 27, 2019.
"IN TUNE BUT OFF KEY: CELEBRATING 40 YEARS OF FANTASY
Happy 40th anniversary of Fantasy Fest! We can't wait for this year's festivities! We invite everyone to get in the Fantasy Fest spirit by getting creative with your costumes by incorporating the theme, In Tune But Off Key. Whether you're an alto, a baritone, a soprano, or even tone deaf, you can march to the beat of your own drum in your most creative costumes. Become your rock star idol, create a dance routine with your favorite jazzercise group, or transport yourself back to the best songs of your childhood. The ideas are endless, so find the right pitch, sing along with the melody, and do the twist down to Key West this October!
Fantasy Fest is 10 days of fun-filled with costuming, parades, libations, and excitement!
Each year the festival grows and with it comes some of our favorites along with new daily diversions and activities.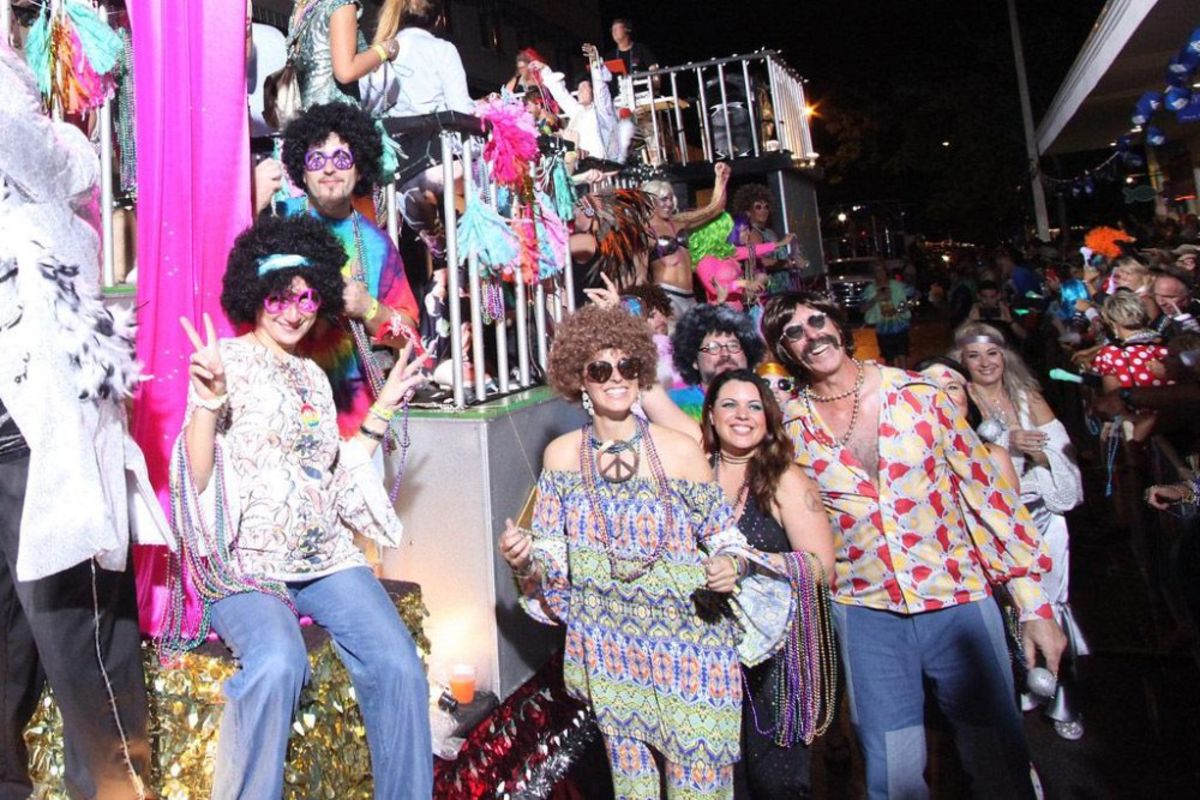 This year, The Marker Resort is excited to participate in one of the new daily diversions called BART. BART is a BAR & ART self-guided stroll along the docks at the Historic Seaport between Conch Republic Seafood Company and Dante's with stops at Half Shell Raw Bar, Turtle Kraals, Waterfront Brewery, Schooner Wharf Bar and our Key West Waterfront Resort, The Marker. Check in at participating bars with #BARTKW (don't forget to tag us #lovethemarker) and a photo of the figures and sculptures and you will have a chance to win vintage Fantasy Fest t-shirts and swag!
Fantasy Fest Events at The Marker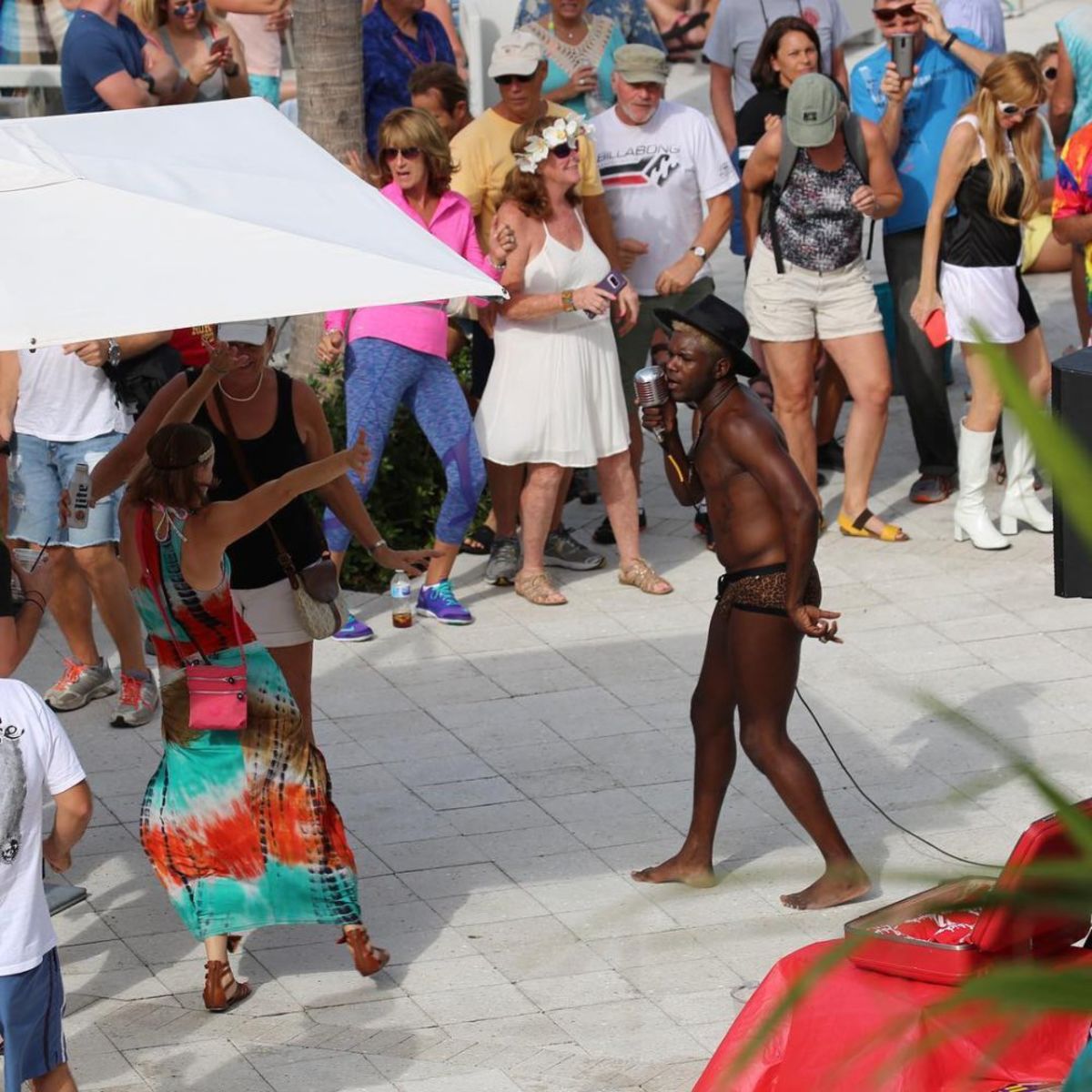 ROCK AND ROLL REVITALIZING 1960'S POOL PARTY
Presented by Blue Chair Bay Rum
Wednesday, October 23rd, 1pm - 4pm
Let us take you back to a groovy time full of Tom Collins, Pink Squirrels and Greyhounds; when the bikini became every woman's new purchase, mini-skirts crept into closets and good ol' Rock and Roll was heard from every radio station and record player in the United States. Dress in your favorite vintage swimsuit, psychedelic patterns and platform shoes and join us at the Marker Waterfront Resort for The Sixties Pool Party. Boogie down to live music your old man might not approve of, sip on a few of our nifty drink specials and have a guaranteed far out time. Do you dig? Featuring Patrick and the Swayzees Live Poolside! The Marker Waterfront Resort, 200 William Street. 305-501-5193.
FANTASY FEST RECOVERY PARTY
Sunday, October 27th
Sleep in and get some well deserved R&R and later in the day we'll make sure to take care of our guests who have tuned in to another great Fantasy Fest experience. Yes, we are having a party! Details for the Fantasy Fest Recovery Party at The Marker Resort will be listed on our Facebook and Instagram Pages, so make sure to follow us there. .
Stay up to date on all festival happenings. Check out the Key West Brewfest and Fantasy Fest event schedules, subscribe to The Marker Events on Facebook and share your favorite festival memories with us! #lovethemarker
Posted on 08/20/2019