New and Noteworthy at Fantasy Fest Key West
10/09/2017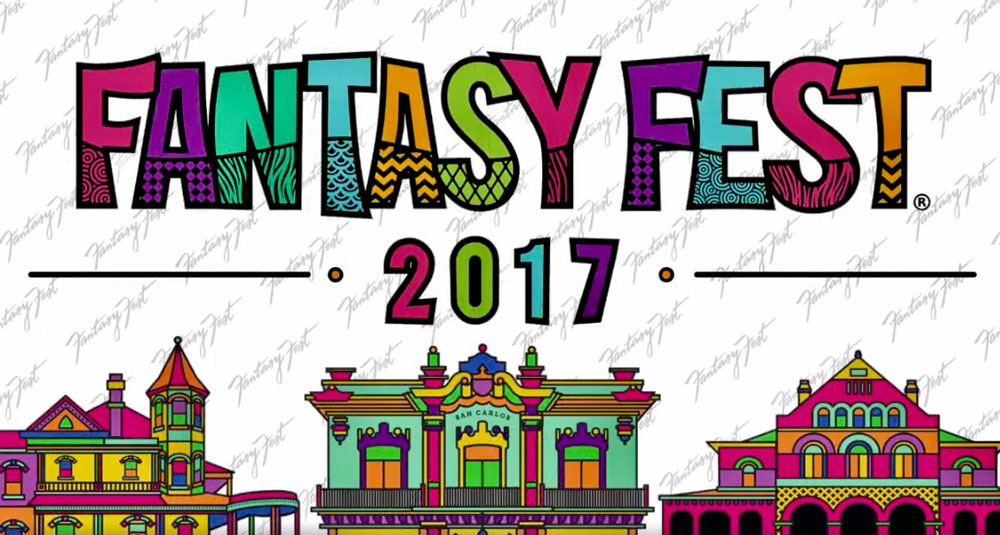 Time Travel Unravels in Key West, Florida
Key West's biggest and best festival is around the corner with a new lineup of events, parties, marches and parades. Welcome to Fantasy Fest Key West: Time Travel Unravels, October 20 - 29, 2017.
This year's Fantasy Fest theme, Time Travel Unravels, allows you to take your imagination to anywhere on the time-space continuum. The possibilities are endless! Let your inspiration guide you as you cultivate your costumed revelry into the past colonial era, roman empire, Italian renaissance …or catapult your creativity to a future era of living in the cosmos. There is no right or wrong costume idea - go with the theme or do your own thing. The only thing we recommend us you dress up and bring more than one costume. We'd love to hear about your Fantasy Fest Costume ideas so make sure to share your tips, and ideas with us - use the hashtag #lovethemarker
Where the Locals Go
Some of the best events just happen to be at the very beginning of the festival!
Here are some of our new and noteworthy Fantasy Fest Events taking place early on in the Festival. Why these events are considered noteworthy is because they have been a local favorite in past but not an official Fantasy Fest event until this year. So if you want to know where the locals go during the festival, check out these events:
Friday and Saturday, October 20th and 21st
BAHAMA VILLAGE GOOMBAY FESTIVAL
Goombay is not new but definitely one of the best kept secrets of Fantasy Fest. All the locals come out for this to mix, mingle and reconnect with friends they haven't seen in a while. It's a two-day event and street party showcasing the island arts and crafts, music and food in the heart of Key West's historic Bahama Village . The festival's main entertainment stage is located at the corner of Petronia and Fort Street and features nonstop musical entertainment ranging from gospel to reggae. This family friendly street party continues on Saturday! Noon to midnight; FREE. Local Favorite! Family Friendly!
Sunday, October 22nd
ZOMBIE BIKE RIDE
Rise from the dead and join your newly awakened zombies as they gather at Zombieland in Fort East Martello at 2 PM to get their blood flowing, bodies painted, and mid-afternoon snack from 2-6 PM. Hop on your bike and join the thousands of costumed zombies at 6 PM when the zombie invasion heads down US1 to Duval Street for the Zombie Fest in Downtown Key West. Local Favorite! Family Friendly!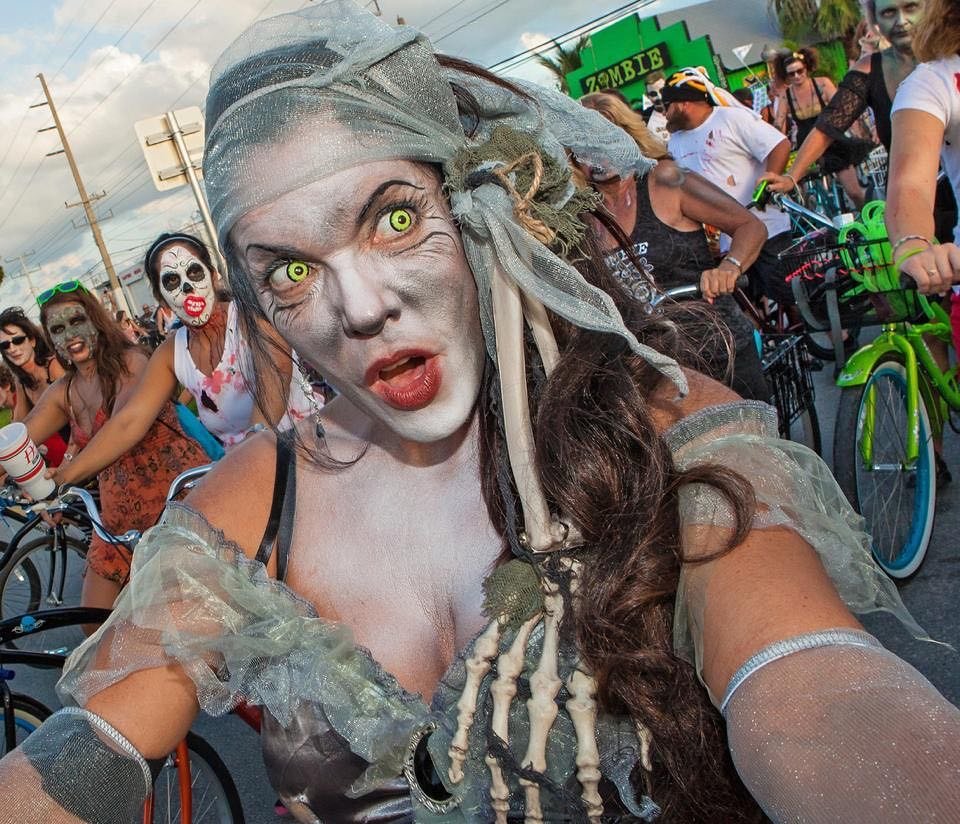 @zombiebikeridekw on Instagram: "Zombies take selfies too. #zombiebikeride #zombiebikeridekeywest
Tuesday, October 24th
TUTU TUESDAY #9 PROM
For the 9th Annual TUTU Party - we will be celebrating the glory of the TuTu and all of its wonderment! Doors open at 7PM for PROM, $20 Wristband Admission; Waterfront Brewery 201 William St. 305-440-2270
This years festival is extra special and it's not because of Irma. There is a new festival director, Nadene Grossman, who has created new energy and ideas along with a lineup of new events along with the old favorites. Visit the Fantasy Fest Website as new events and information are updated daily. View the Fantasy Fest Schedule of Events.
What's Happening at The Marker Resort
The Marker Waterfront Resort Welcomes Back Patrick & The Swayzees!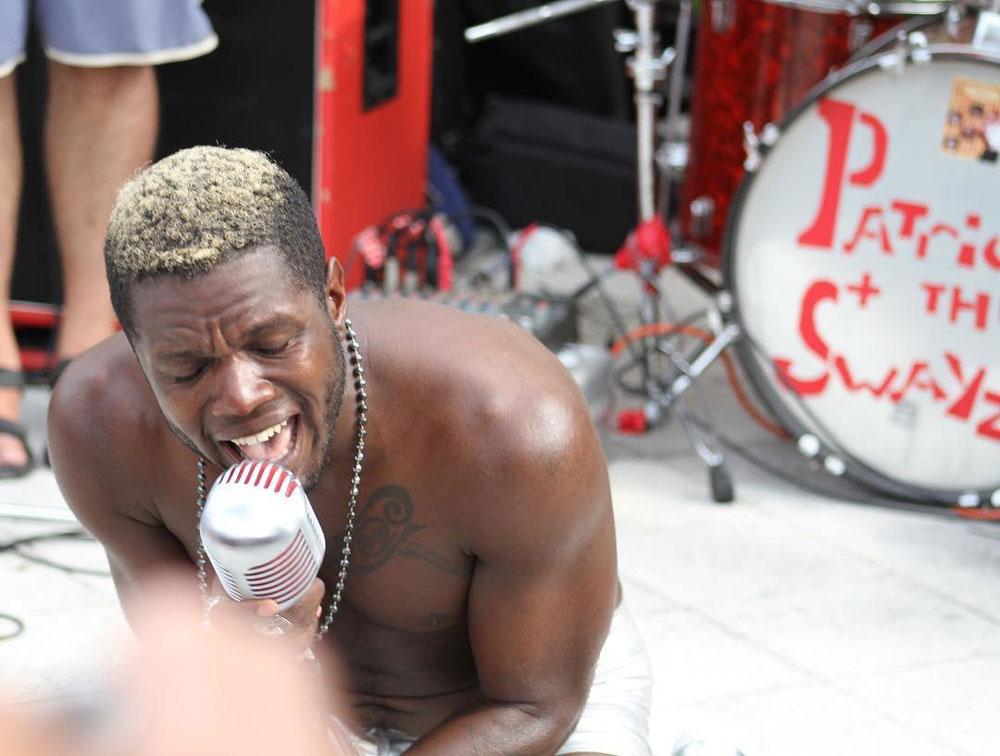 Photo Credit: (@sayhellojessiejo) on Instagram: "@theswayzees are killing #fantasyfest week! Proud of my boys! #shotbyjjj"
1960's Revitalizing Pool Party
Wednesday, October 25th
1pm - 4pm at The Marker Waterfront Resort
They're back! Join Patrick and the Swayzees to recuperate poolside at the Marker Waterfront Resort from 1pm - 4pm. Food and drink specials all day long by Chef Jeff at Cero Bodega. Grab your towel, your best vintage bathing suit, and get your groove on and share your photos with us #lovethemarker.
We look forward to welcoming you to Key West for Fantasy Fest: Time Travel Unravels. Get ready for 10days filled with costuming, parades, libations, and excitement! It's not too late to book your Fantasy Fest vacation. Call us to learn more about rates and availability (855) 485-929.
Posted on 10/09/2017