New In Town: A Floating Tiki Boat
05/09/2018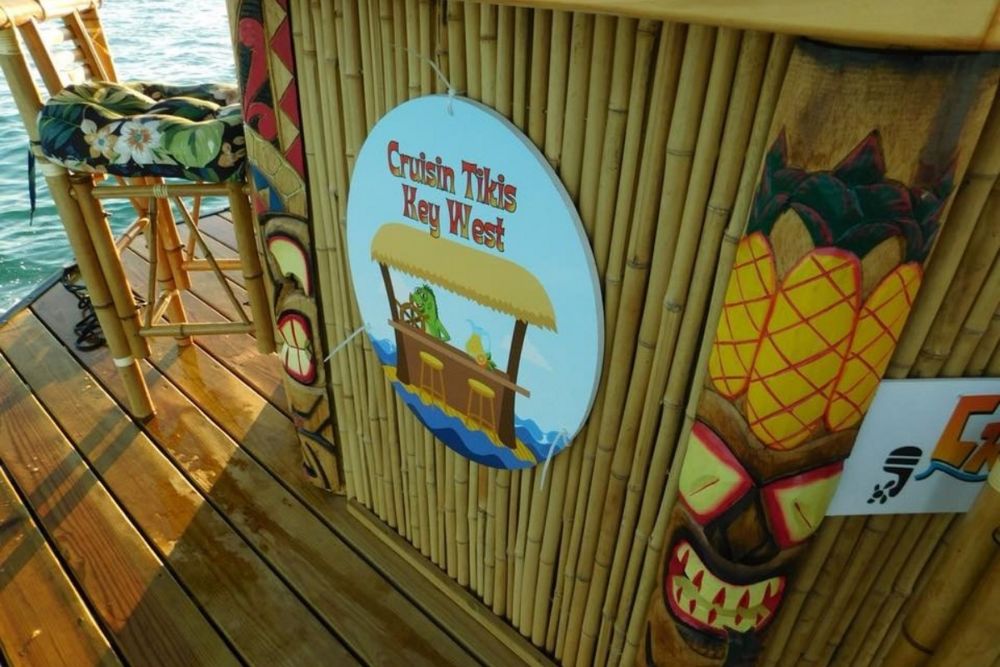 All Aboard Cruisin Tikis Key West!
Photo credit Cruisin Tiki Key West
We know there's no shortage of water adventures, sunset sails and ways to explore the island but today we want to introduce you a unique boat tour experience, Cruisin Tikis Key West.
Cruisin Tikis Key West is a floating tiki boat! They may be the new kid on the block (opened January 2018), but we have a feeling they are going to be one of the most popular ways to enjoy sunsets and experience the best of Key West. There are a variety of cruises and tours ranging from 1 hour to 4 hours, and custom charters are also available. There are eco, harbor, sunset and bar hopping by sea tours. A great trip for small groups as the vessel only holds six passengers, but they also have more than one floating tiki boat. So if you have a larger group, you can rent additional tikis and cruise together. If you're looking for new things to do in Key West consider bar hopping in a floating tiki boat!
REVIEWS
What a wondrous tiki cruise we had with Captain Dustin! We saw dolphins frolicking in the sea. We ordered carry out from Mellow Ventures Cafe for a fabulous dinner. Best possible way to see the sunset!! ~ Susan Hinkle Mitchell via Facebook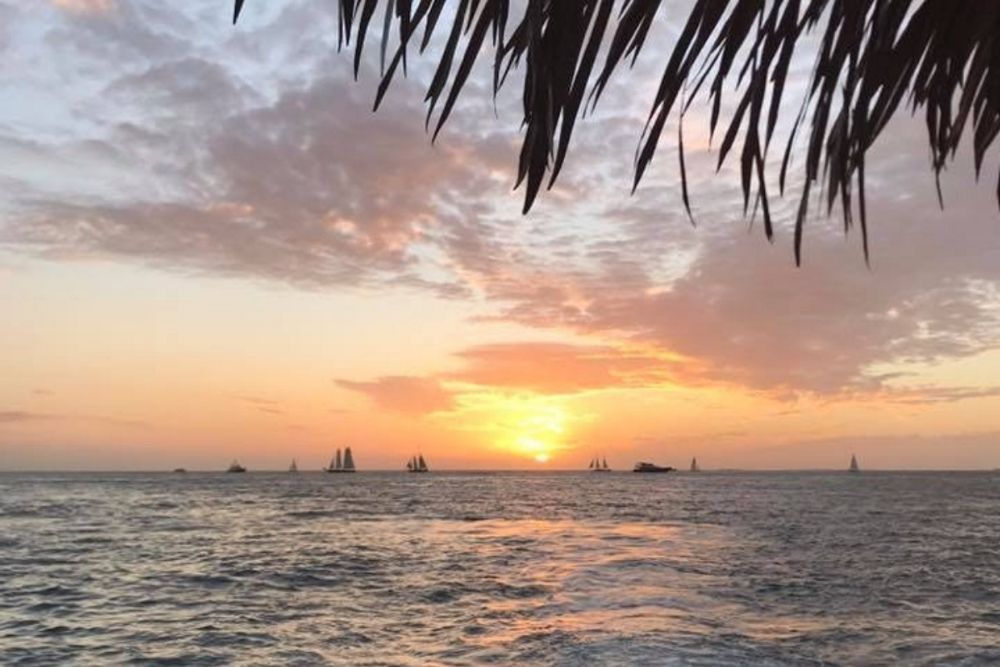 Photo credit Cruisin Tiki Key West
A Must Do In Key West
I forgot to post my review when we went in Feb. We LOVED this!!! We booked early because we had 6 in our party and wanted to be all together and at the time they only had 1 boat. We actually ordered food from the little restaurant they docked at and took it the boat with us (it was yummy). I know some people don't like that you have to bring your own alcohol, but our group loved that, we got it cheaper and also got what they liked! We loved all that- then the ride itself was amazing. Looking at the cool boats in the water and the captain explaining that people lived on them and how that all works, and also the cool animals you see were very nice. But going by Mallory Square with our music (oh yeah, our group loved that they could Bluetooth our own tunes on the boat!) up and dancing and waving to all the people out there to watch a sunset - it was really cool and being on the water for the sunset was just BEAUTIFUL! I cannot recommend this enough, it was fun, and something different than you will ever experience. ~ DawnShip via TripAdvisor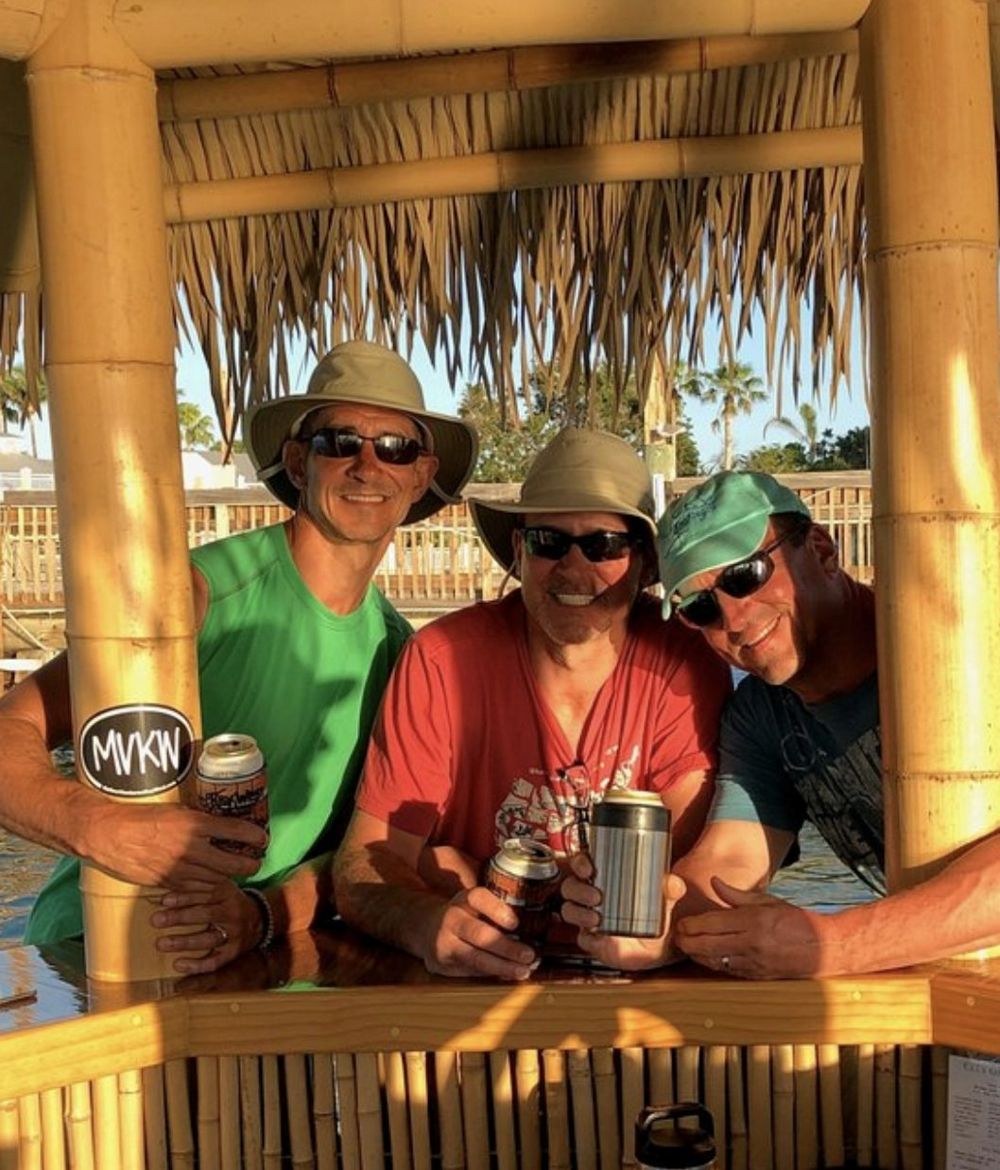 Photo via Dawn Ship on TripAdvisor
Here are 3 Cruisin Tiki Boat Tours To Consider
The cruises mentioned below depart from Mellow Ventures which is also the home of Mellow Ventures Cafe and Gastropub where you can grab food and drink for the ride.
Sunset Cruise
Take in the sunset without the crowds and sit back, relax and enjoy a 120-minute cruise around the harbor passing Sunset Pier, Mallory Square and ending with a spectacular Key West sunset.
Bar Stop Cruise
Bar Hopping By The Floating Tikii, Yes you can! This 150 minute bar hopping cruise leaves from Mellow Cafe and one additional bar stop at Lagerheads Beach Bar. Stops are subject to change due to docking locations or weather. Cruise around the island and hop off to get a cocktail at one of our cool beach bars on the island.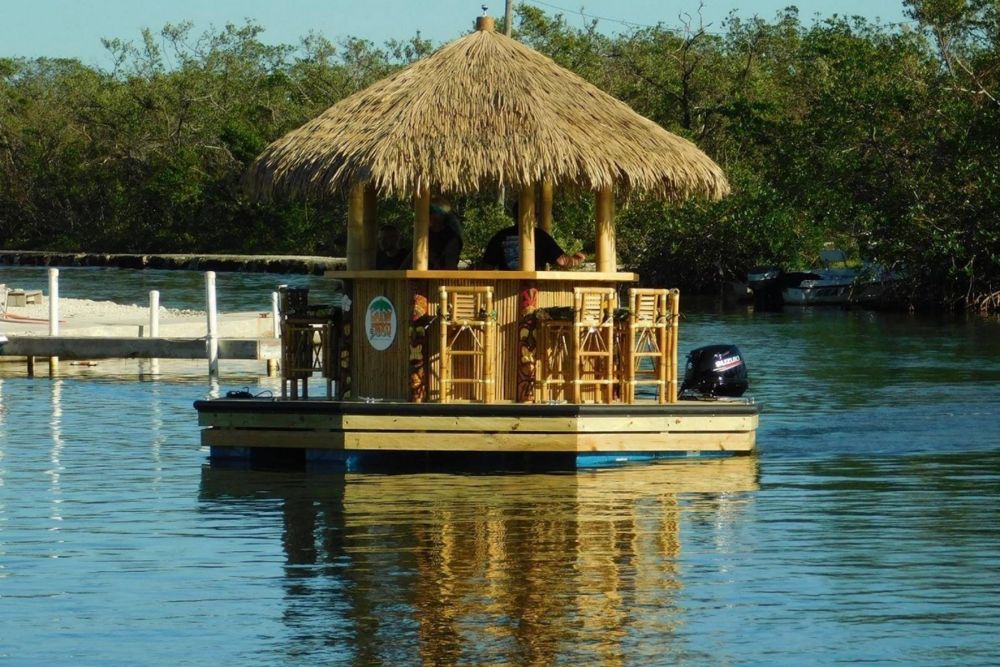 Photo credit Cruisin Tiki Key West
Seaport Cruise
Enjoy the 120 minute Key West Seaport sightseeing trip and learn interesting Key West fun facts and history while enjoying the views.
All of the above deliver another Key West travel experience to remember. If you love being on the water and don't want to be on one of the larger tour boats, this is a must do!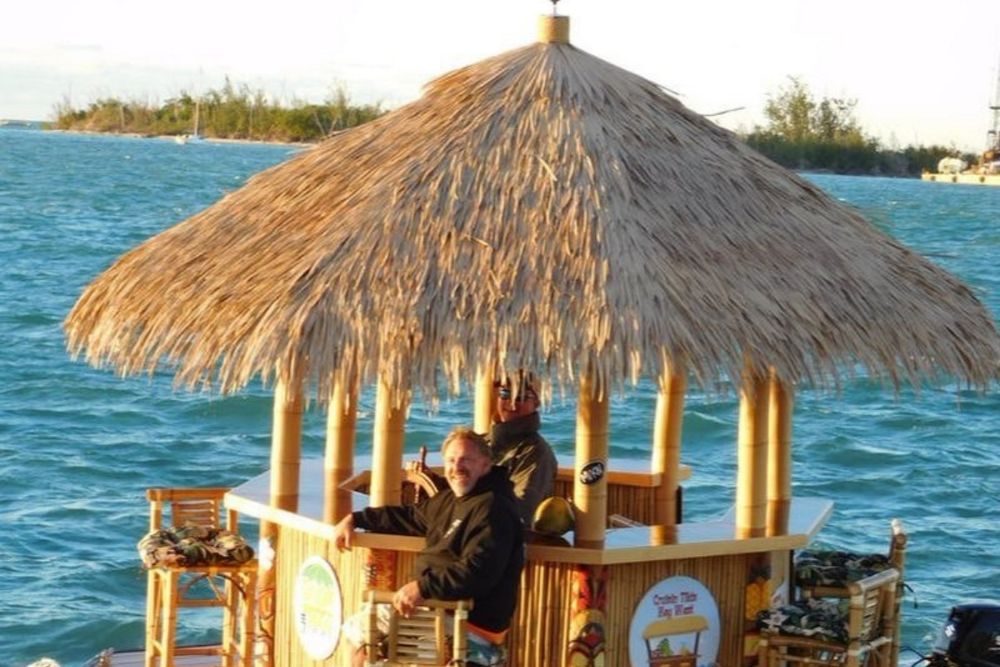 Photo credit Cruisin Tiki Key West
Floating Tiki Boat Tours, Know before you go.
The Tiki Boat is NOT equipped with restrooms, holds six passengers. Cruise at a speed of 4 to 6 mph. They provide cups, soft drinks, and ice. They do not offer food or alcoholic beverages, however, you may bring any snacks, food, or alcoholic beverages or you can also purchase your food and drinks from the Mellow Cafe' to bring aboard.
Whether you'd like a private tour or you are with a small group Cruisin Tikis Key West has something for everyone! Visit the website to learn more about the variety of tours and pricing information at 1.833.tikiskw Cruisintikiskeywest.com
Will you be boarding Cruisin Key West Tiki sometime soon? #lovethemarker
Posted on 05/09/2018