Not Your Ordinary Team Building Experiences - Meet me in Key West
05/02/2019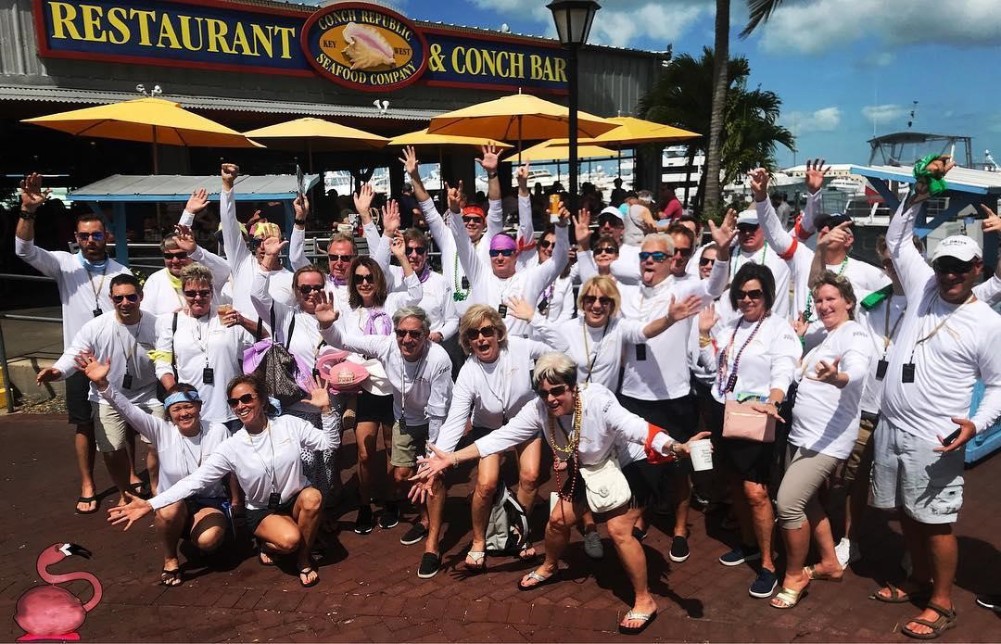 If you're trying to plan a special event, corporate retreat or getaway with friends and family and are tired of the same old same old, let's investigate some different options and unique activities and adventures in Key West, Florida. Explore, escape and experience the island with Southernmost Scavenger Hunt, Escape Room Key West and Lazy Dog's Workshops on the Water. They will add the extra to the ordinary and build relationships and memories that will last a lifetime.
Group Activities and Team Building
The Southernmost Scavenger Hunt
This Key West scavenger hunt is a unique, fun and exciting way to explore paradise like never before! The playground is our beautiful tropical island. They offer a classic Scavenger Hunt where anyone can take part - they meet Friday, Saturday and Sundays at Noon.
The Southernmost Scavenger Hunt offers a few different options for any size group. There is the "Best of the Bars" which has all the fun of a pub crawl mixed with the hunt where you'll visit some of our well-known watering holes, hidden local hot spots and more. This one is scheduled at 7pm every Friday, Saturday, and Sunday. Oh, it was also voted one of the Top Five things to do in Key West!
Marine Max along with Galeon Yachts had a wonderful whirlwind adventure with electric cars all over the island of Key West! ~ Southernmost Scavenger Hunt, via Facebook
For Corporate Groups, the Southernmost Scavenger Hunt is another great way to combine team building activities that reward the workforce and form long-lasting bonds. It's a way to build (or rebuild) relationships that matter.
The Southernmost Scavenger Hunt can be customized for any type of event, so if you are on a girls getaway, guys getaway, birthday or bachelorette, family reunion, corporate retreat or wedding celebration, we highly recommend you add this to your Key West itinerary.
To learn more and find out about pricing please contact Southernmmost Scavenger Hunt at 305-292-9994 or email info@keywesthunt.com
Escape the Madness - Visit an Escape Room
Key West Room Escape
Another team building experience where groups of up to eight (8) people must communicate and work together to escape a room within 60 minutes by finding clues and solving puzzles together in a fun, themed environment. Of course, the escape rooms in Key West are themed appropriately, and there are levels to choose from: Disco Inferno (Level 6 or 8/10,) Escape Papa's Study (Level 7/10,) Pirate Treasure Hunt (Level 7/10) and Jail Break Havana (Level 9/10.)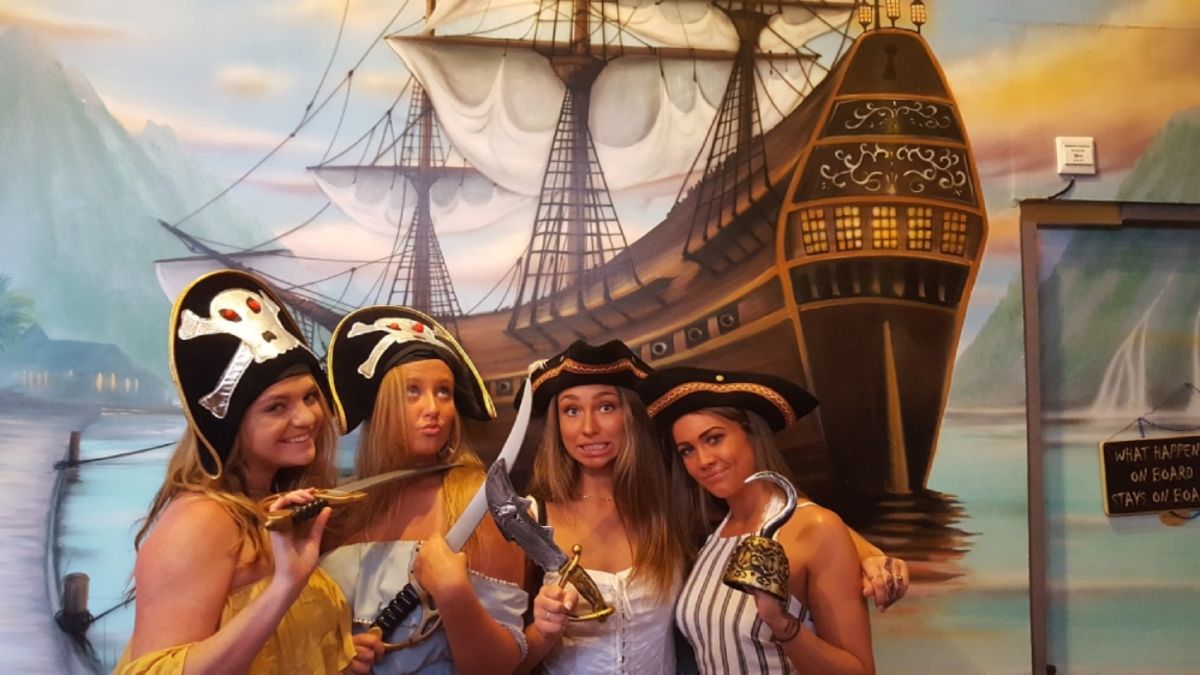 Photo Credit: Key West Room Escape
If you get stuck and can't figure out the puzzle, don't worry, the Game Master will be there to assist (except for Disco Inferno.) Learn more about the Escape Room including the Themed Rooms, Frequently Asked Questions and more!
This is the one indoor event worth investigating. Smaller groups working together to crack the code and be the first to escape in a timely manner.
Pricing:
INDIVIDUALS
$35 – Per Person | $25 – Per Child 16 & Under
CORPORATE
Private room for up to 10 participants – Full price | 11 – 50 participants — 10% discount
50+ participants — 15% discount
Military Discount Also Available. Call to learn more.
314 Simonton Street,
Key West 305.916.5517
Not Your Ordinary Meeting Location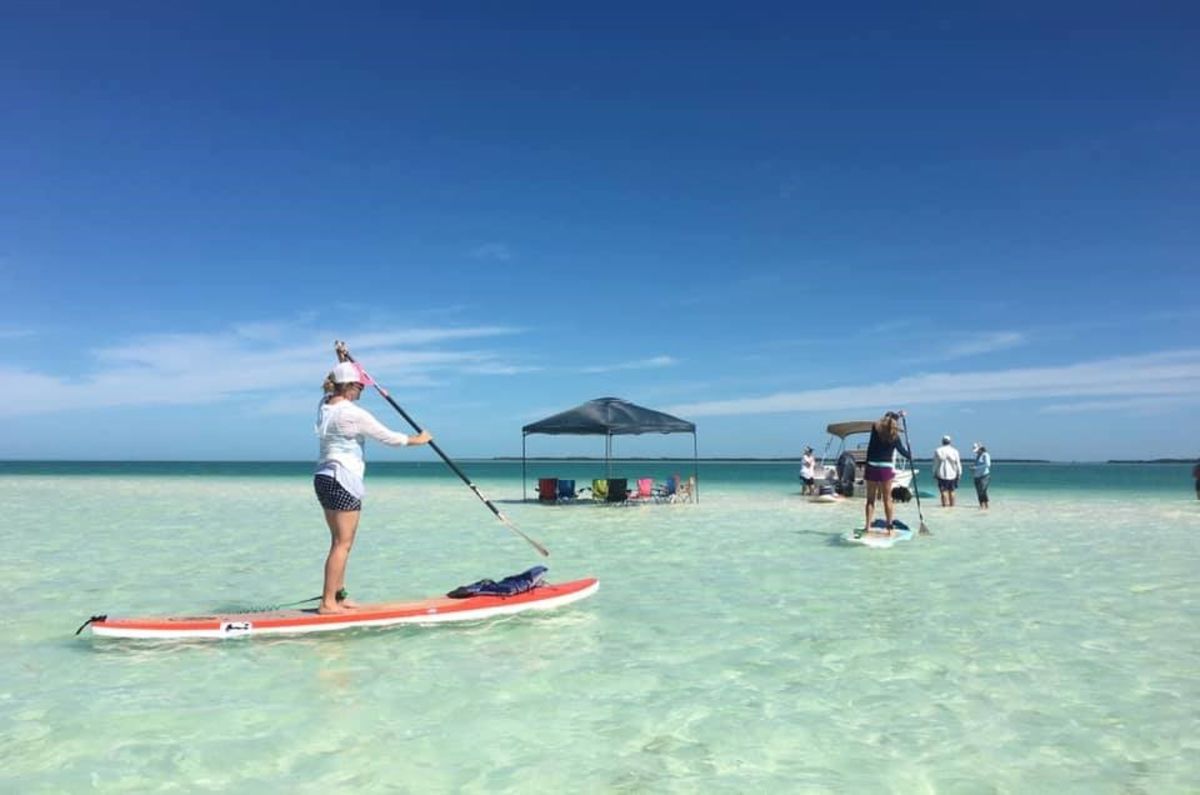 Ditch the boardroom and have your meeting on the water!
Our friends at Lazy Dog Adventures have created a new way of meeting in Key West! Sue Cooper, Mindset Coach and Owner of Lazy Dog started doing something different - Workshops on the Water. This new concept of meetings in paradise is taking off. It's a new way to explore, escape and experience the Keys while incorporating health, wellness, and self-care into the mix.
Imagine an afternoon lunch meeting where the PaddleBoards become your table, and the sand is your seat. Don't worry about where to meet as you'll see a tent and beach chairs as part of the event set up.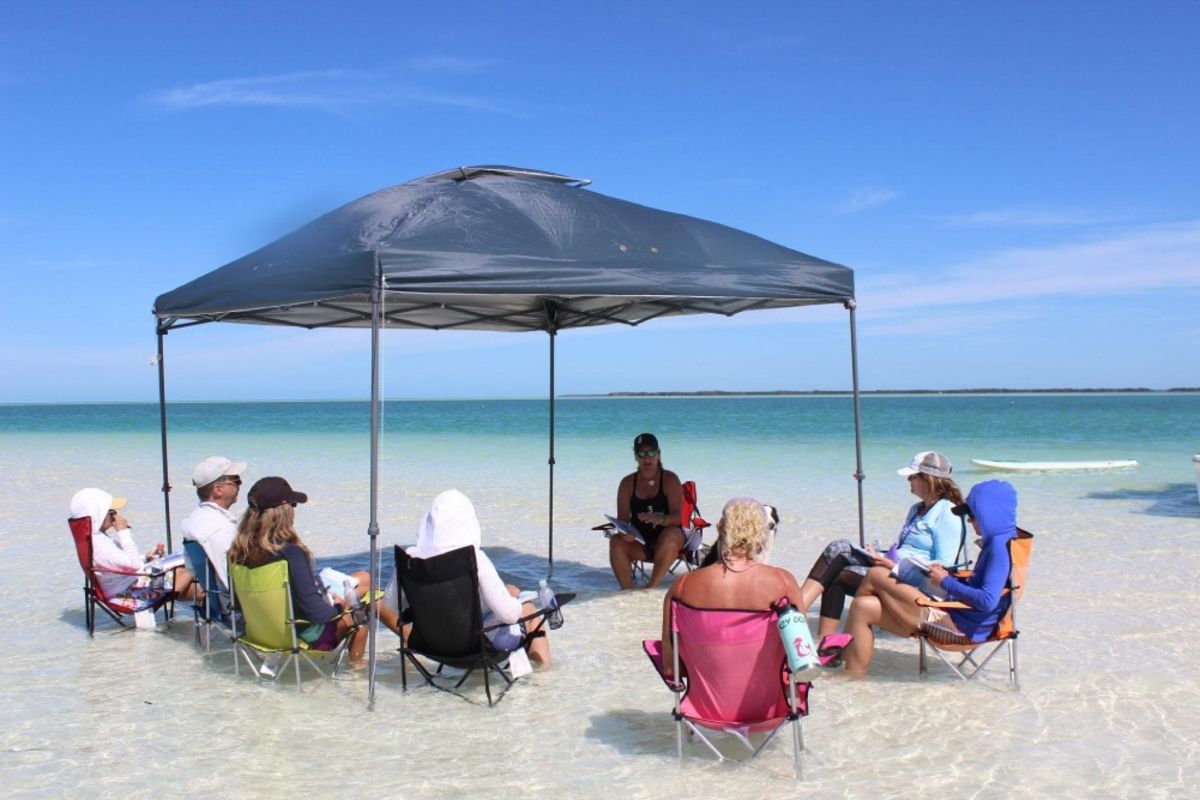 If your looking for a change of scenery for your next event make sure to visit Lazy Dog Adventures and if you're interested in creating a customized Workshop on the Water for your corporate retreat, small business or group, please email sue@lazydog.com. (Photo credit Lazy Dog Adventures.)
When planning a celebration or corporate retreat, think outside the box and look for different ways to bring your friends, family, and team together. We hope this blog introduced you to something new and we encourage you to continue exploring the island and experiencing new adventures together.
Unique island activities await! #lovethemarker
Posted on 05/02/2019