Seaport Spotlight: Eat, Shop & Sail
07/24/2018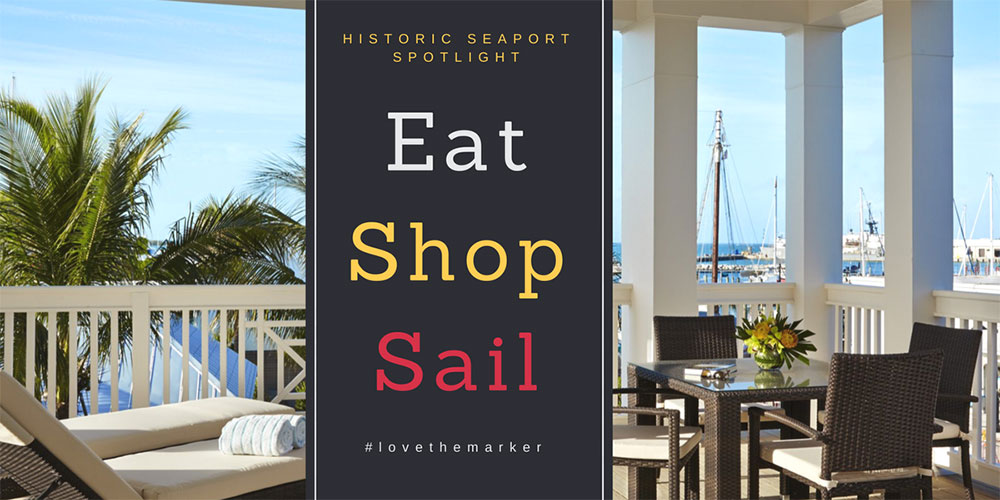 The Historic Seaport is a stone's throw away from our doorstep, and so are some of the best Key West restaurants, shops, and water adventures. Here are three of our favorite places to eat and drink, shop and play in paradise: Key West's Half Shell Raw Bar, Local Color and Danger Charters.
Where to Eat
Half Shell Raw Bar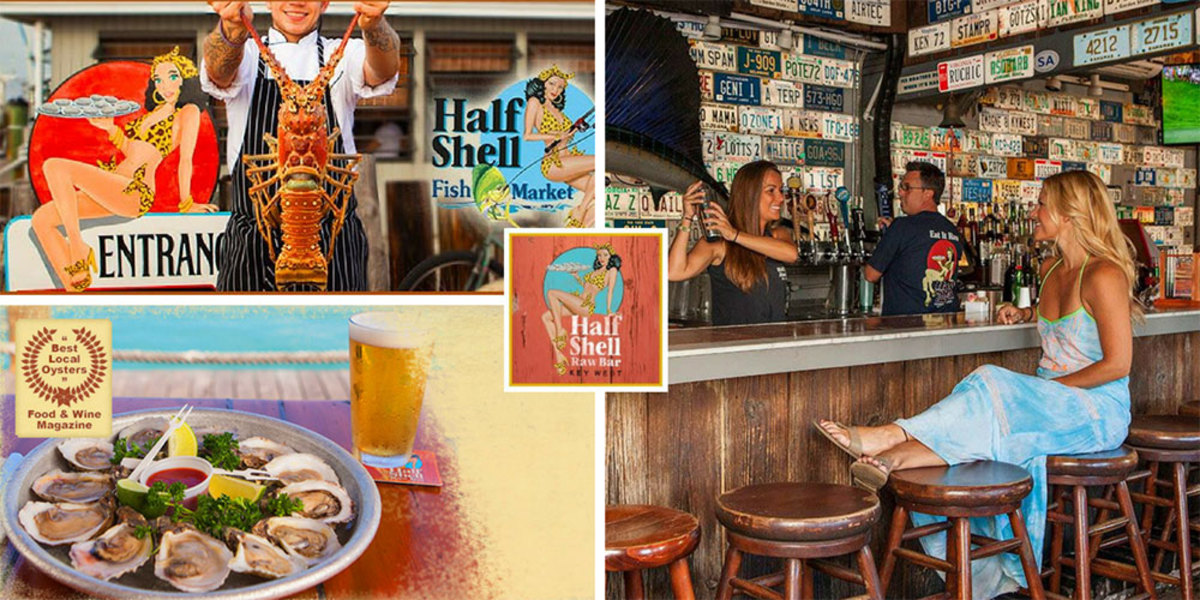 Photo Credit: Half Shell Raw Bar
A taste of Old Key West and one of the best places to get fresh seafood can be found nearby at Half Shell Raw Bar.
It's a restaurant, raw bar and fish market serving up the freshest fish on the island in a laid back casual and friendly atmosphere. "Eat it Raw" and welcome to Half Shell Raw Bar!
Put your diets on hold and indulge in the catch of the day or try the broiled garlic oysters, a basket of fish and chips, steamed middleneck clams, the chilled Key West peel and eat shrimp or the Half Shell's conch ceviche. View the Menu. Happy hour is from 4:30 - 6:30pm every day with specials on shrimp, oysters, clams, and drinks.
It's a favorite amongst the restaurants at the Historic Seaport so don't be surprised if there is a short wait. Grab a beer, meet new friends and watch the local fisherman unloading the day's catch to Half Shell's Fish Market.
If you get your timing right, you'll be able to enjoy a great meal and exeperience our world famous Key West sunsets.
Half Shell Raw Bar
31 Margaret St., Key West
305.294.7496
Hours: Mon thru Sat: 11:00am - 10:00pm Sun: 12:00pm - 10:00pm
Happy Hour 4:30pm - 6:30pm
Where to Shop
Local Color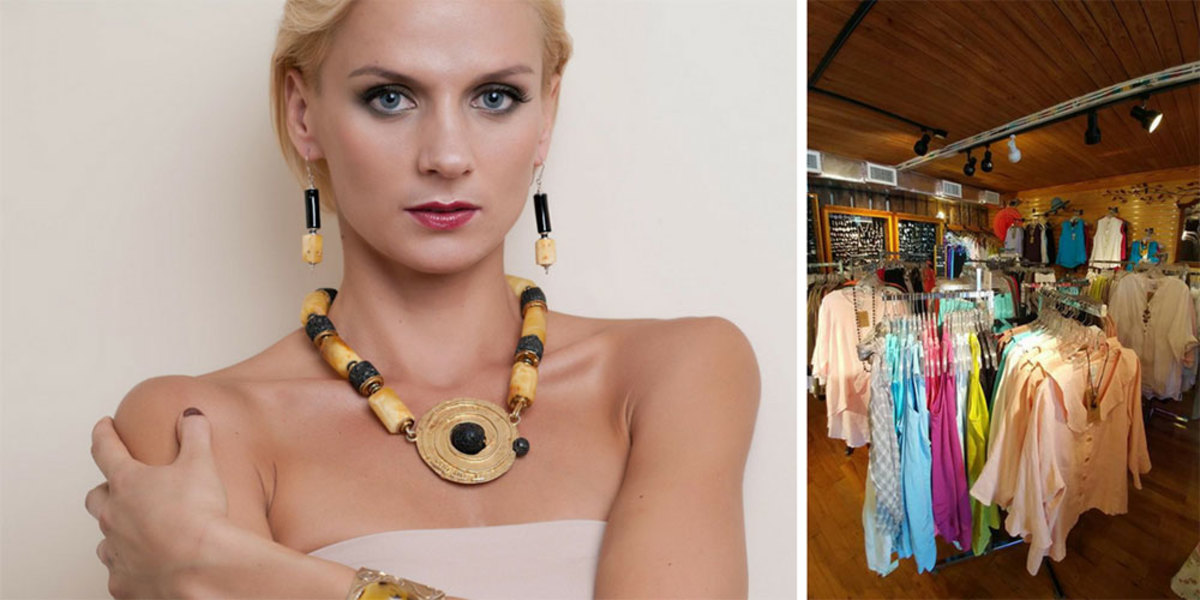 Photo Credit: Local Color Facebook
Located next to Half Shell Raw Bar is where you'll find LOCAL COLOR, our spotlight on shopping at the seaport. This is the place to shop! It's our top pick for cool comfortable and fashionable clothing that is perfect for our warm weather 365 days a year. This is where you'll find the clothes made of natural fabrics for tropical wear. They've got everything you need for a Key West vacation - jewelry, clothing, hats and fabulous accessories. You can dress up or dress down, be ready for date night or just a casual day exploring the island. (Price is reasonable too.)
Let's talk about the Jewelry ...It's off the charts! If you are looking for something small or that beautiful statement piece, this is the place to go. Local Color carries one of the most extensive selections of Dominican Larimar and Baltic Amber. While you are there make sure to check out the original KW Bracelet, a unique original design you can only find at Local Color.
Local Color
276 Margaret St., Key West
305-292-3635
Open daily from 9am - 10pm
Where to Set Sail
Danger Charters
Photo credit: Danger Charters Facebook
A picture speaks a thousand words and this photo taken from Danger Charters says it all. Come sail away and enjoy the adventure of a lifetime in Key West.
When you sail with Danger Charters, you sail to another world and time; to a place where the wildlife is still "wild" and your interaction with nature is intimate and authentic.
Danger sets sail where others can't, without huge crowds and that's why we love it! Here are some of the popular tours and adventures:
Sail, Snorkel and Kayak Day Trips
Morning, Afternoon and Full Day Tours Available
Explore the backcountry in the Florida Keys on a secluded island kayak tour in paradise.
The Danger Team and Guides are with you along the way. You'll learn all about the mangrove eco-system while paddling through a maze of mangrove-canopied canals and streams, that are home to an incredible tropical array of birds, rays, sharks, sport fish, and more.
Learn More about Sail, Snorkel & Kayak Day Trips
"This was the BEST excursion my fiancé & I have ever been on. We went on a half day trip (9am-2pm) which included a nice boat ride, snorkeling and kayaking. Throughout the cruise and the kayaking, the Danger Charters crew taught us about the history of Key West and were very knowledgeable about the animal and plant life that we observed. We even saw baby black tip sharks during our kayaking! Between all the adventures, the crew served snacks and beverages while we enjoyed our sail through the beautiful Florida Keys waters!" ~ jbOne180, TripAdvisor
They also have a Wind & Wine Sunset Sail that has been rated the #1 Thing to Do in Florida via TripAdvisor.com for three years running. Coastal Living Magazine also ranked Danger Charter's Wind and Wine Sail one of the top two Sunset Sails in all of North America.
Learn more about Wind & Wine Sunset Sail
Danger Charters
Located at Margaritaville Marina
255 Front Street, Waterfront Shops
305.304.7999
Do you have a favorite Historic Seaport restaurant, bar, shop or water adventure and tour you'd like us to spotlight? #lovethemarker
Posted on 07/24/2018