Set Sail for Romance in Key West
01/31/2018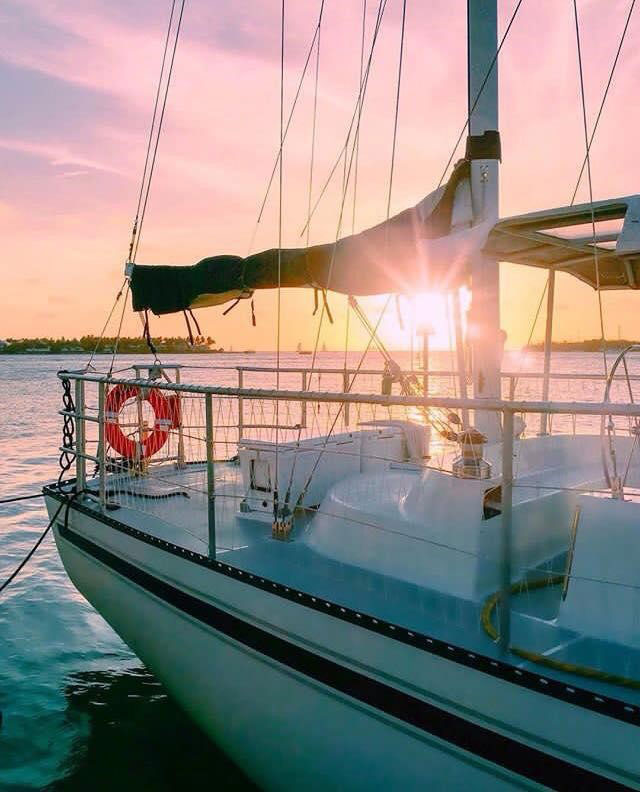 Key West celebrates a lot of things and one of them just happens to be romance. Yes, it is true, we celebrate romance 365 days a year. So if you are planning a romantic getaway to the Keys we are going to give you some help on how to plan a romantic sailing adventure in paradise. Here are our top three picks for Romantic Sunset Sails in Key West:
Photo credit: Floridays Facebook Page
Floridays Sets Sail at Sunset
Just had a sunset cruise with my wife. Wonderful captain (Alexis) and first mate (Charla), and it was really perfect. On a roughly 65 foot boat, this is a nice experience of real sailing, and a classy feel. Nice drinks and enjoyable night. Not a frat boy/disco night like other boats. Not crowded and loud music. Beautiful night and elegant experience for couples and families who want to enjoy sailing at its best. Will look forward to enjoying this again on a return trip. ~ Peter Kellogg (Google Review)
Peter said it best, "enjoy sailing at its best," and that's what you can look forward to when you set sail with Captain Alexis and crew. Floridays offers daily snorkeling adventures and sunset sailing trips in Key West on a 60-foot yacht. Unhurried, unhassled, uncrowded. Experience a romantic evening in Key West as you set sail for love, romance adventure and luxury onboard Floridays.
Spectacular Sunset Cruise includes champagne, margaritas, beer including a selection of regional craft brews, Wine, & Sodas!
Learn More Floridays
Danger Charters Wind & Wine Sunset Cruise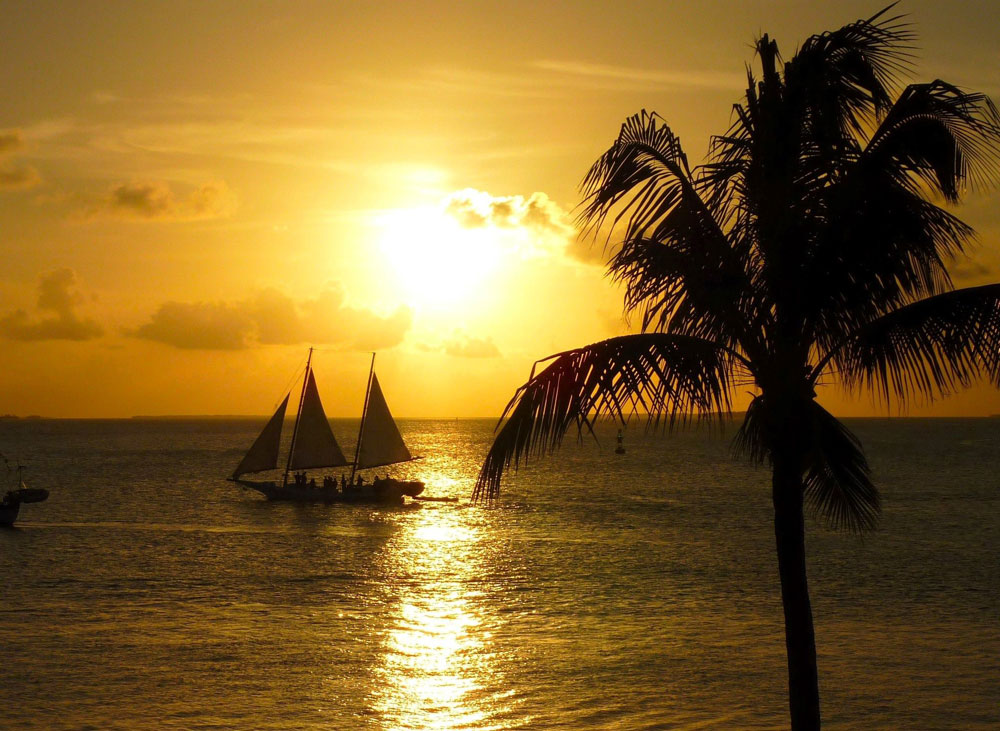 Photo credit: Danger Charters Facebook Page
First let's introduce you to Danger Charters properly. It's time to give credit where credit is due and applaud the crew as the Wind & Wine Sunset Sail experience has been named one of the top 10 sunset cruises in the country by Coastal Living Magazine. TripAdvisor named Danger Charters the number one choice (out of 296) for Tours in all of Key West.
The two hour Wind & Wine Sunset Cruise is one of the most popular Sunset Cruises in paradise. It's intimate, upscale, romantic and limited to 23 passengers. Guests will enjoy an array of fine wines and upscale beers from around the world with bountiful hors d'oeuvres as they set sail aboard a 65ft historic schooner while watching the sunset at sea. Now that's romance!
Learn More Danger Charters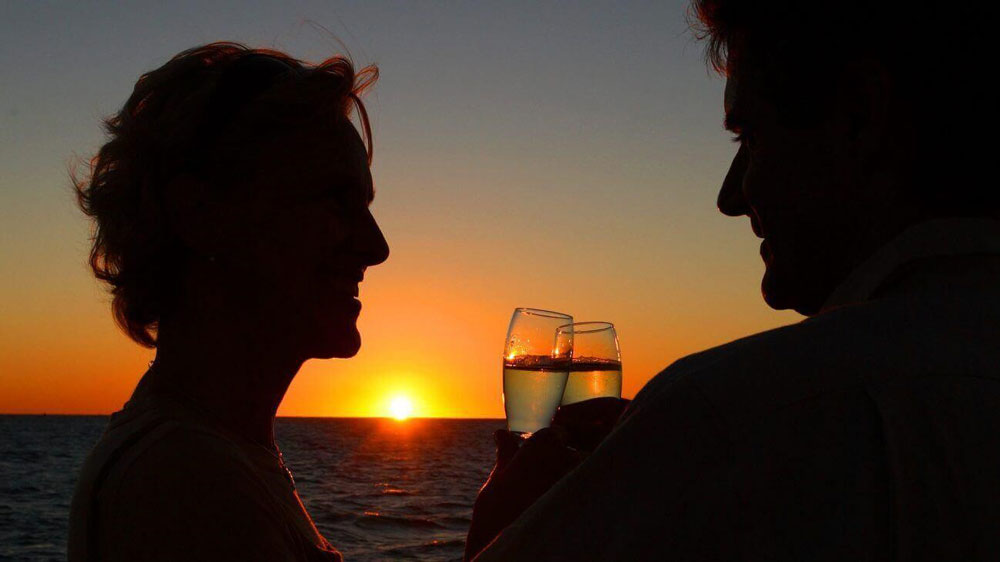 Photo credit: Fury Water Adventures Key West
Champagne Sunset Sail Aboard Fury
Hold that someone special a little tighter as you celebrate love and romance aboard the Fury 65 Catamaran. Sail into sunset aboard the Fury's State-of-the-Art 65 ft Catamaran. What's included in the Champagne Sunset Sail is complimentary beer, wine, champagne and soda. You select your cocktail of choice while toasting to love and our world famous Key West Sunsets.
Learn More Fury Sunset Sails
All Sunset Cruises above tend to sell out so it is important to plan ahead and book early.
Need a little extra help? Our Concierge is always available assist with helping you book the adventure and offer romantic dining options and things to do while visiting the island.
Is a romantic getaway to Key West is on your travel bucket list? #lovethemarker
Posted on 01/31/2018