3 Hip Cool Key West Cafes We love
12/04/2018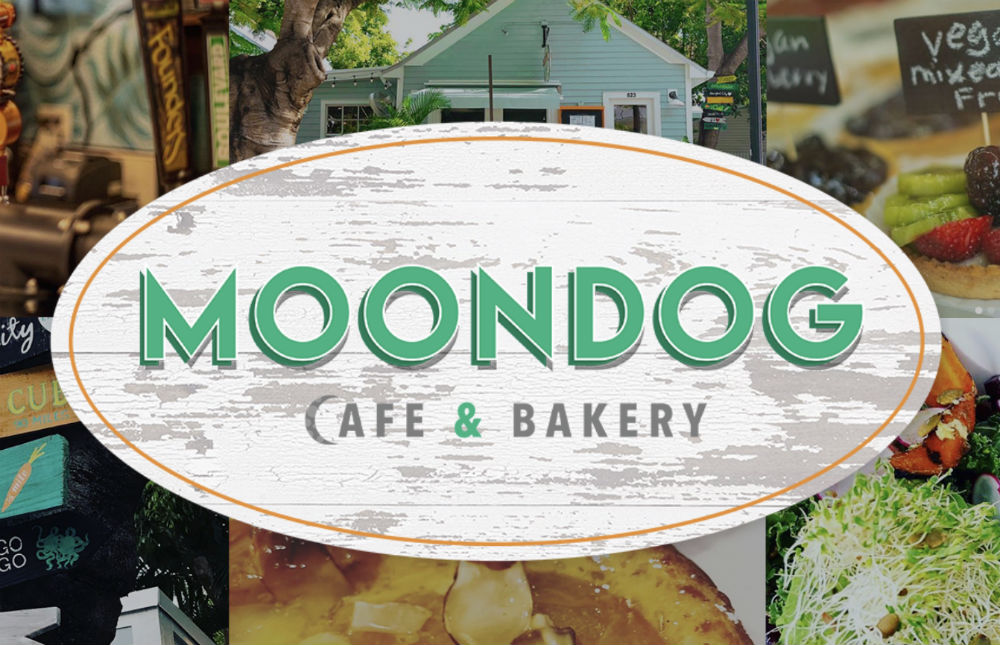 Key West is known for its world-class fishing, sunsets, water adventures, and water sports but did you know it's also known for its restaurants and eclectic cafes. Today we want to share what's new and what's cooking at these hip, cool cafes and eateries across the island. Three cafes building a buzz around town are Moondog Cafe & Bakery, Mellow Cafe & Gastropub, and Fisherman's Cafe.
Moondog Cafe & Bakery
823 Whitehead Street
305-741-7699
Open daily 8am - 10pm
Breakfast + Lunch + Dinner
Photo Credit: Moondog Cafe & Bakery
Moondog Cafe & Bakery, next door to the historical Hemingway House in Old Town Key West is open daily and serving up and eclectic menu for breakfast, lunch, and dinner. This is a cool cafe with great decor and a tasty menu serving up something for everyone. It's one of those places that will satisfy the vegetarian, vegan or pickiest eater of them all. On the list, you'll find shrimp, steak, seafood, tofu and one of our favorites, the Moon Burger. They also offer a selection of craft beer and wine and provide indoor and outdoor seating. So if you're out and about touring the local museums and visiting the Hemingway Home or Key West Lighthouse Museum make sure to stop in for a bite to eat.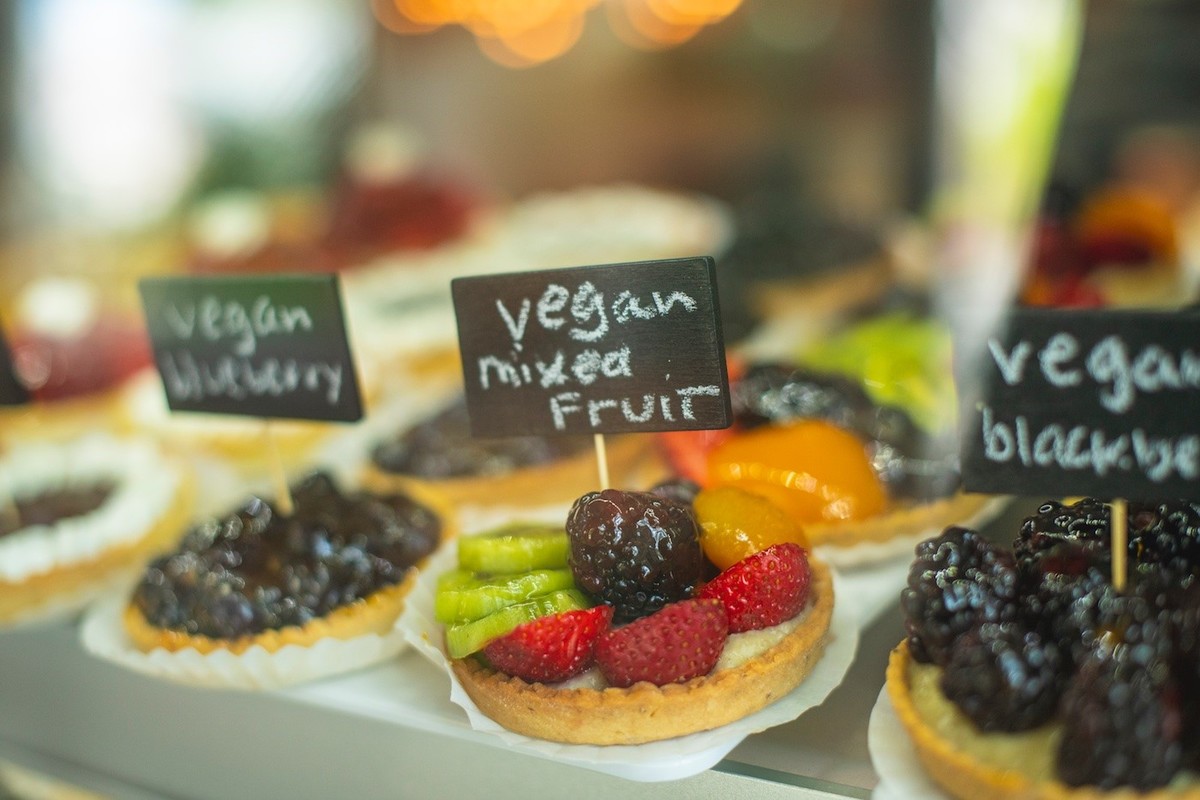 Photo Credit: Moondog Cafe & Bakery
Breakfast Sweets include "The Elvis French Toast" - our banana bread stuffed with special recipe peanut butter served with crumbled bacon, banana and bourbon maple syrup. Or you can take the healthier approach and try the "Feel Good Bowl" ~ organic red and white quinoa, sauteed red onion, pepper, kale, mushrooms with avocado and pepitas.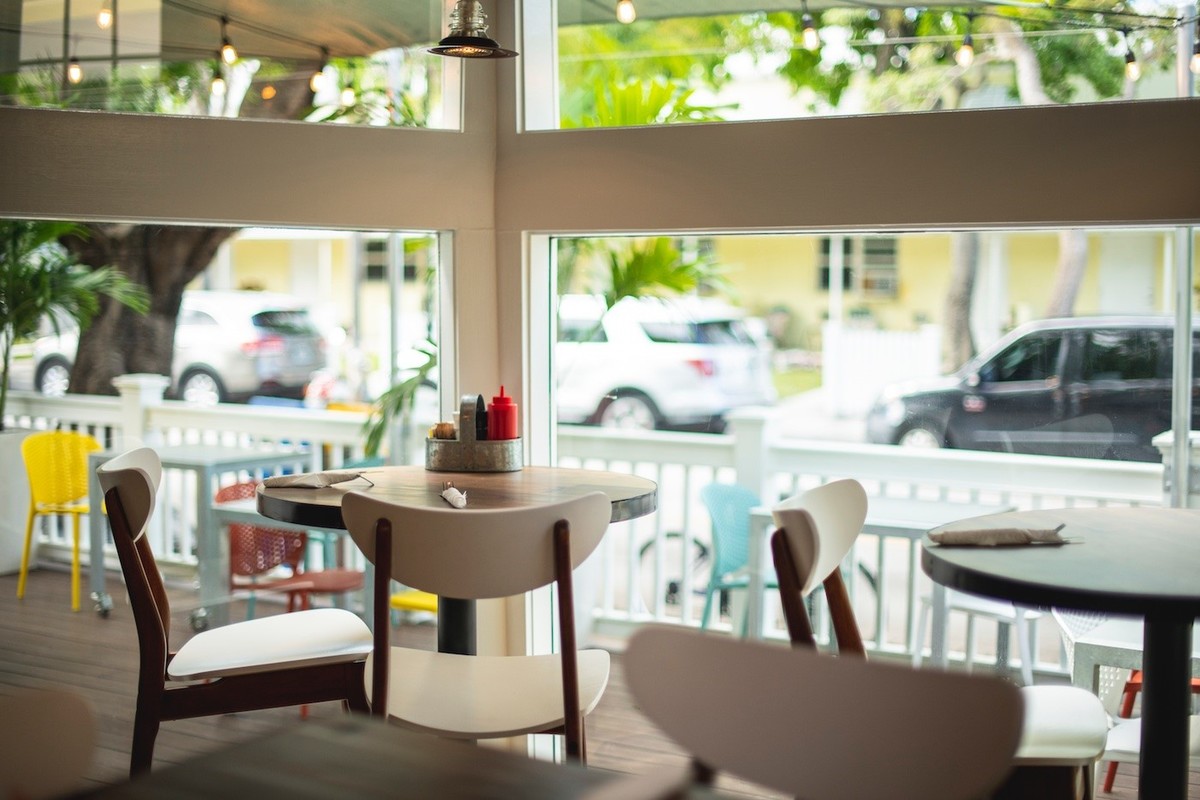 Photo credit: Moondog Cafe & Bakery
What People Are Saying….
Quaint trendy modern with great service
"This is a new place near the Hemingway house. The staff was great and we really enjoyed the food and drinks. It will be much higher rated over time - it's one of the tops in Key West." ~ Free_feedback, Dayton, Ohio via TripAdvisor
"Delicious food, great service and a funky island vibe, love this new spot! "~ Meghan Baker, Facebook Review
This is one of the newest cafes in town, and we know most locals would like us to keep quiet about it (because it is that good), but we have to share the best of Key West with our readers. So remember Moondog Cafe and Bakery on your trip to paradise. Their extensive menu will please all palates at breakfast, lunch, and dinner.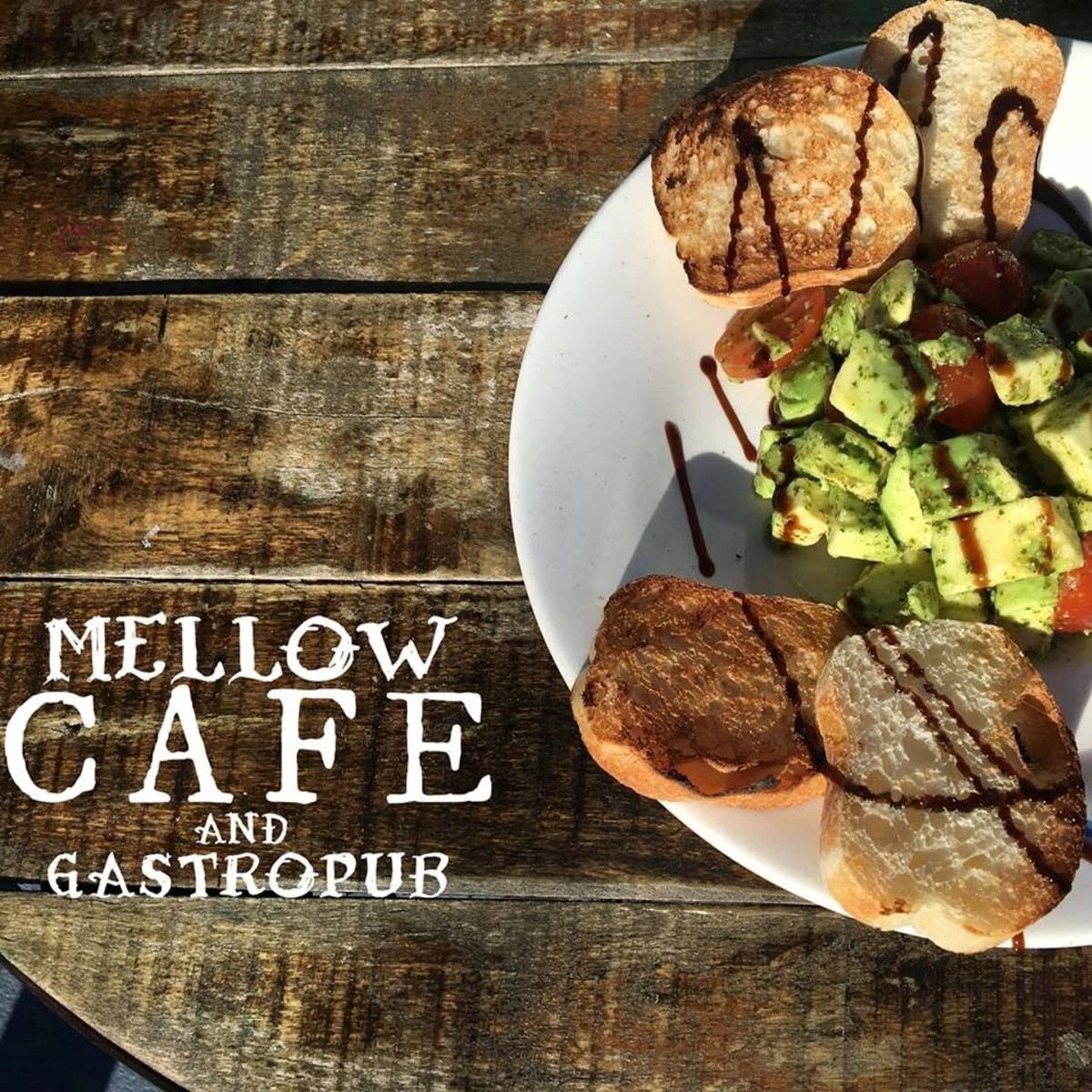 Mellow Café and Gastropub
1605 N. Roosevelt Blvd
8am - 10pm Daily
(305) 745-3874
Mellow Cafe and Gastropub Website
Mello Cafe' and Gastropub is another hidden gem and off-the-beaten-path craft beer bar and eatery located right on the water at Garrison Bight. It's a relaxed atmosphere where you'll be sitting on the docks watching the boats come and go while enjoying great food and drink in the casual, laid-back atmosphere.
The tacos may be the specialty, but this place is all about delivering a great foodie experience while enjoying the island lifestyle. Before or after your Key West adventure, this is the place to sit back, relax and make memories. The fish is fresh, and everything here is made with quality ingredients. There are a variety of smoothies, and the salads are piled high with a garden of nutritious flavors. Fresh, locally-sourced produce. Vegan and Vegetarian Options. If you are looking for a hip cool happy, healthy vibe, then head over to Mellow Cafe & Gastropub.
View Mello Cafe and Gastropub Menu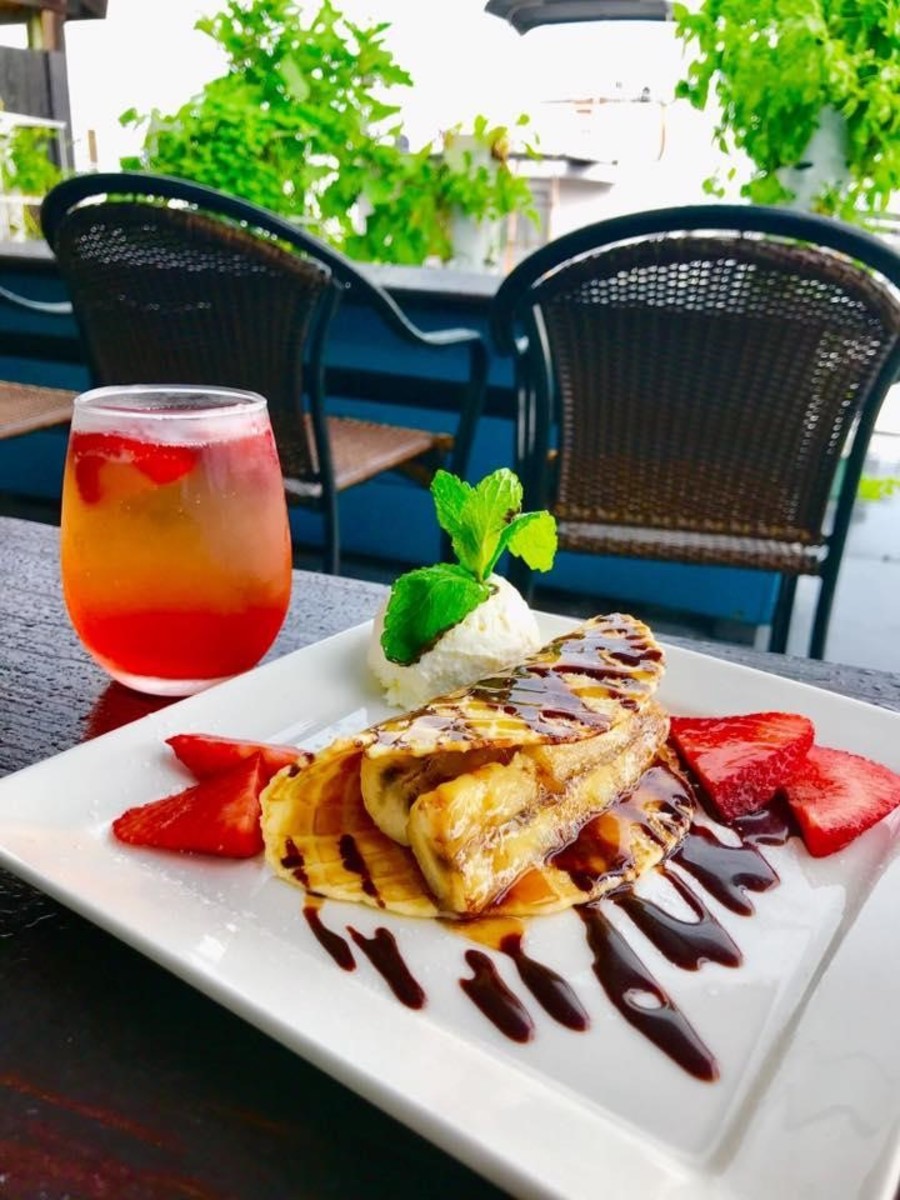 Taco Brunch Sunday ~ Photo Credit Mellow Cafe and Gastropub
Happenings at Mellow Cafe & Gastropub
Entertainment - Live Music and Tunes by the Water
Taco Brunch Sundays
Farm Stand Wednesdays 5pm-8pm
You can support your local farmers and show some environmental love by learning about our sustainable agricultural methods!
- Buy fresh locally grown produce, live plants, seedlings, and seeds.
- Meet the farmers who grow the delicious fruits and vegetables.
- Enjoy food specials prepared with vegetables harvested from our own patio farm by our resident farmer/chef!
(visit Mellow Cafe & Gastropub Facebook Page for up-to-date information)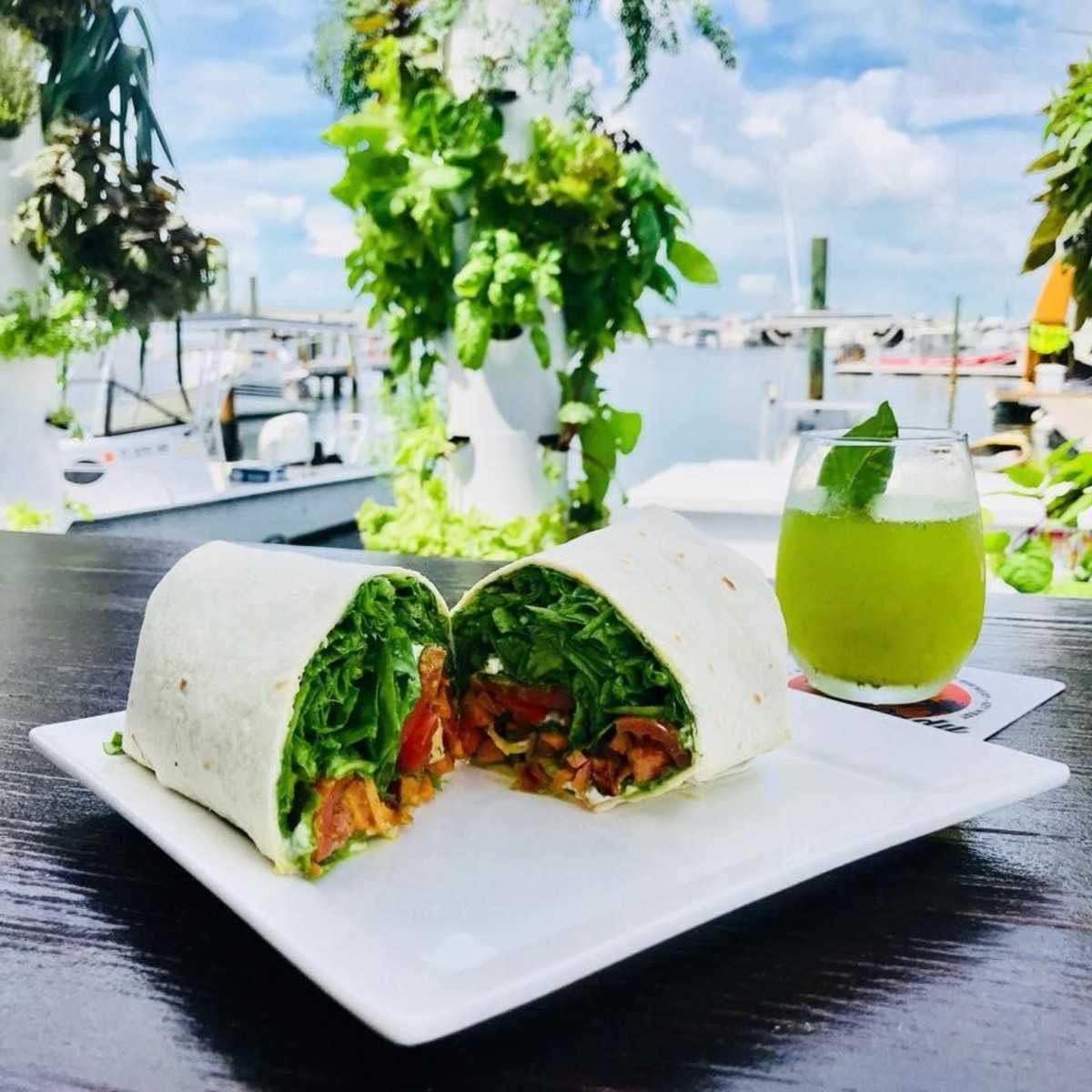 What people are saying…
"Fantastic food and a fun location right on the water of garrison bight, you can watch people come in and out on their boats while you chow down on some great food. There was four of us, we had the shrimp, beef, fish tacos, and a breakfast burrito. All of the food came with a variety of creative combinations that were mouth watering and fresh. The people working were wonderfully helpful even though they were totally slammed. I would definitely recommend eating here!: ~ Andrea Sparks, Google Review "Great find! Really fresh and locally grown produce is used to make their food. It's atmosphere is very relaxed and away from the craziness of Duval street. The best part is they have free parking and a variety of craft beers. I recommend the bier cheese nachos I would come to Key West again for this alone. ~ Alese M., Las Cruces, NM via Yelp
Mellow Cafe & Gastropub offers another unique island fare with a laid-back, mellow atmosphere to match. Sit back, relax and enjoy!
Fishermans Cafe
205 Elizabeth Street
Open Daily 7am - 5pm
(305) 900-6878
View Fisherman's Cafe Key West Menu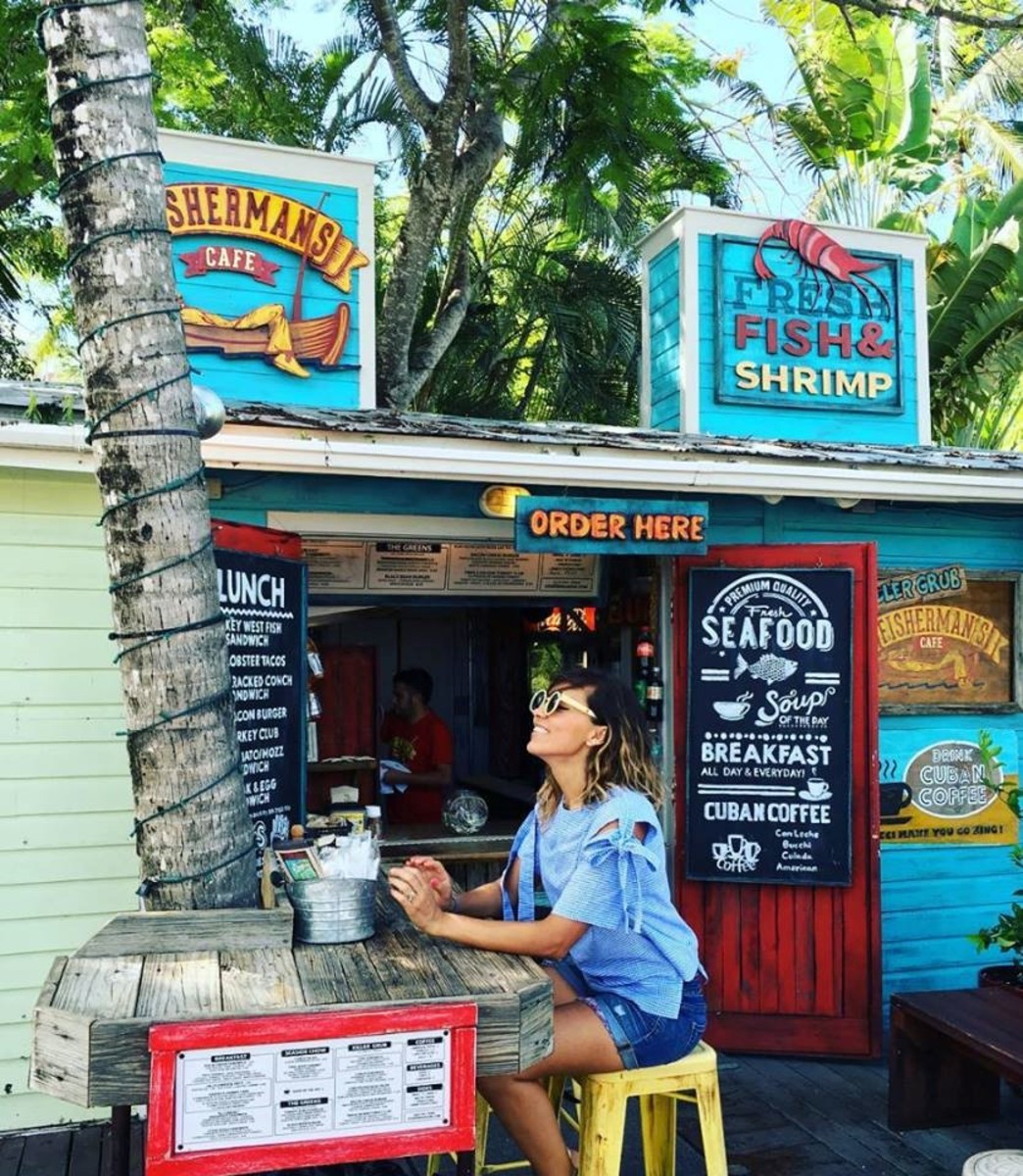 Photo Credit: Fisherman's Café Facebook Page
Fishermans Cafe is located on Elizabeth Street, around the corner from our Key West resort is serving up authentic old Key West cuisine. While taking a stroll at the Historic Seaport, you'll see this colorful window with a beach shack vibe that brings you back in time. This is your walk-up window, grab n go cafe. Don't be fooled by the size as there's a ton of flavor in this small cafe and it serves up the freshest food in paradise using delicious, locally sourced ingredients.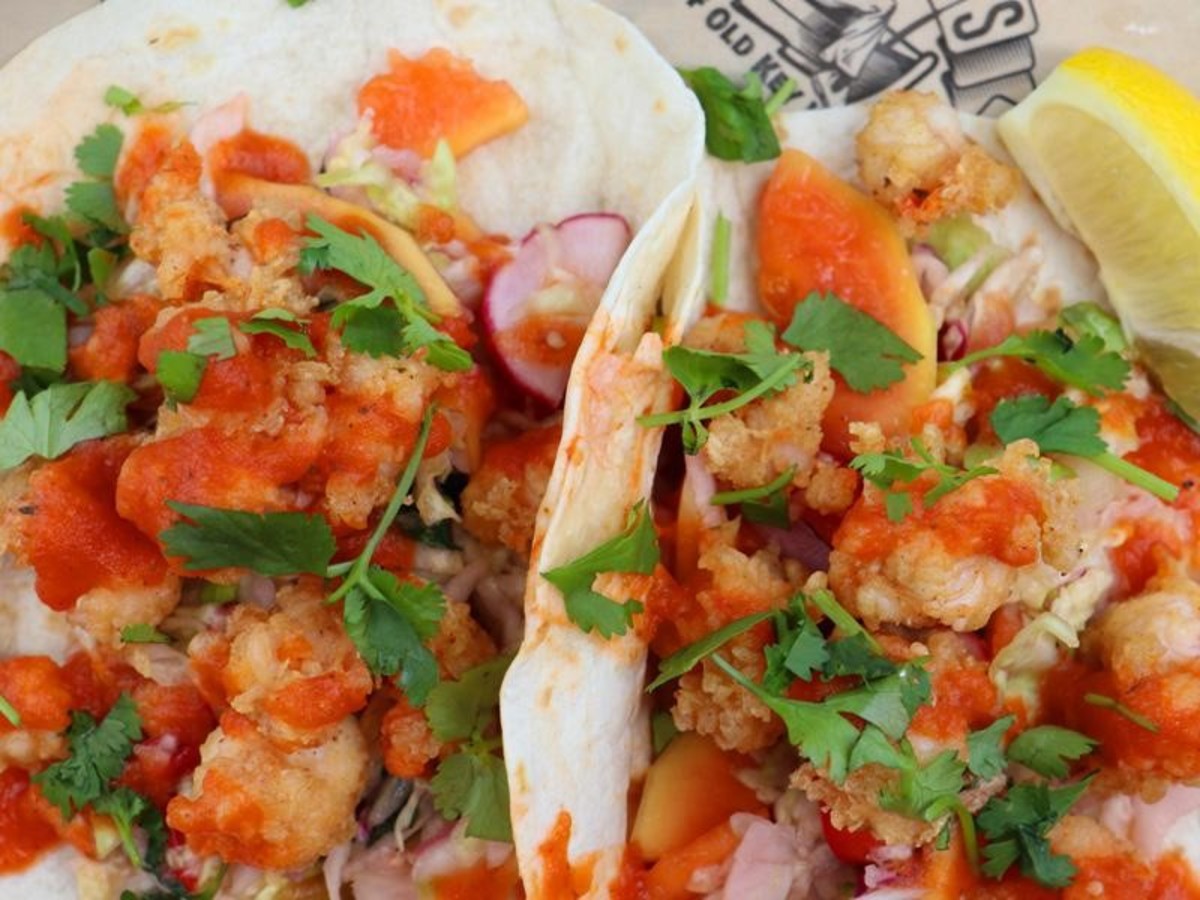 As seen on the Cooking Channel! Florida Lobster Made in a Rich, Garlicky, Tomato-y Island Sauce. Served with Choice of Side. Now you're eatin' tacos like the Natives!
(Photo Credit: Fisherman's Café)
Fisherman's Cafe delivers on the flavors of Old Key West featuring fresh seafood, sandwiches and island cuisine offered in a very laid-back, casual setting serving up island favorites including Key West pink shrimp, lobster, and conch.
In a hurry or heading out on the water for a day of adventure? No worries as this are the place you can order online and grab a fisherman's lunch box to-go! A great place to grab lunch before an afternoon snorkeling excursion, fishing or boating.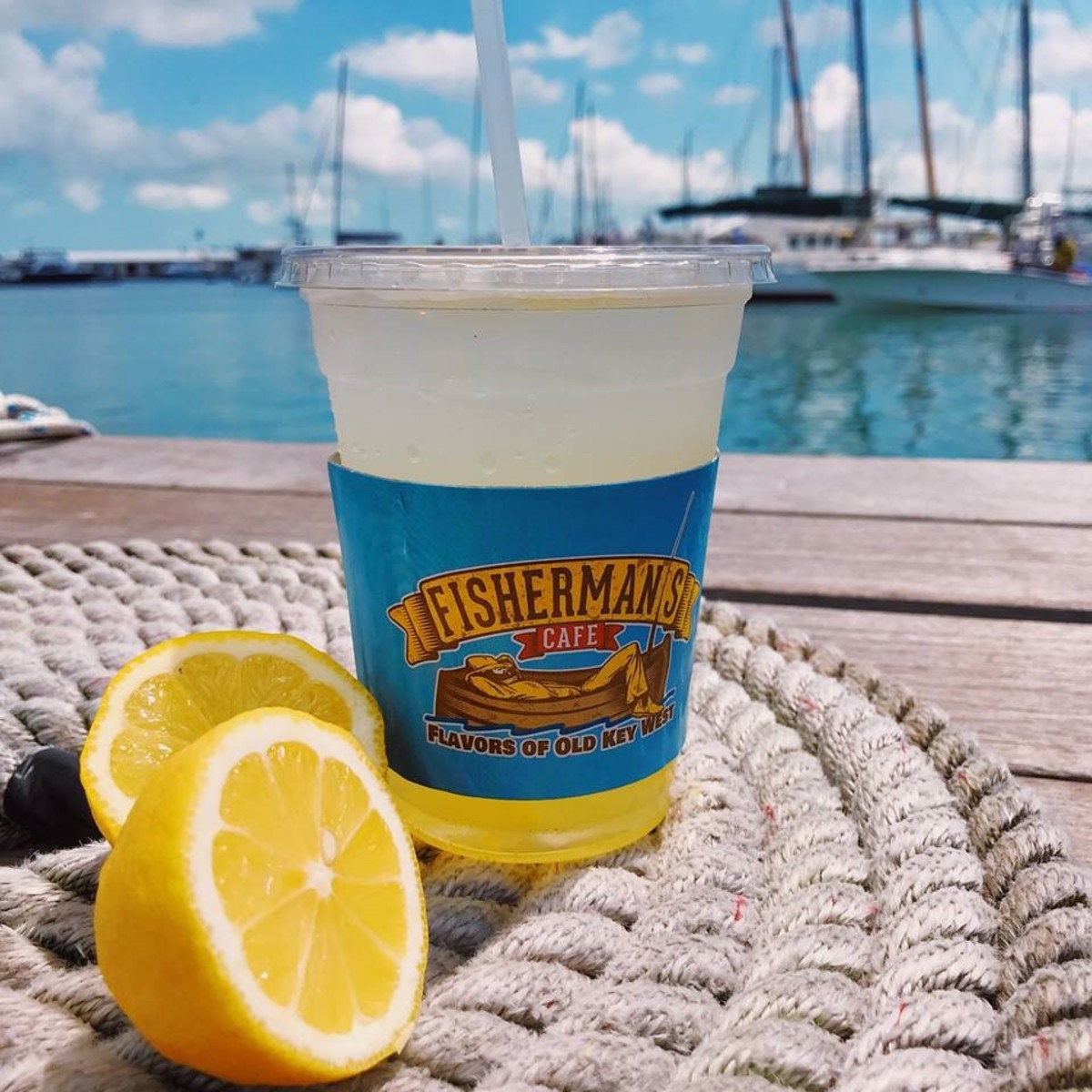 What people are saying...
Freaking Awesome!!
"This place is the best meal we had in the Keys! It's walk-up order with only a couple of tables outside. Your food comes in a throwaway cardboard box, but let me tell you, it's CRAZY good!! Found this place on trip advisor. We ordered the fresh yellowtail snapper. Mine came with black beans, rice, fresh pick, guacamole. Best I've ever had. Husband had the snapper tacos that he's still talking about. Skip the fancy place across the street. This is the REAL deal!! "~ 570MelanieW570, Athens, Georgia via TripAdvisor
What to expect when you visit Fisherman's Cafe?
A warm and welcoming vibe, fresh, just caught seafood, tasty made-to-order specialties and the unmistakable warm feeling that comes with experiencing the authentic flavors of old Key West.
Now that we filled you in on three hip cool cafe's in Key West we love, we highly recommend you add them to your list of places to eat and drink during your next visit. #lovethemarker
Posted on 12/04/2018