Touring Key West With The Locals
07/19/2017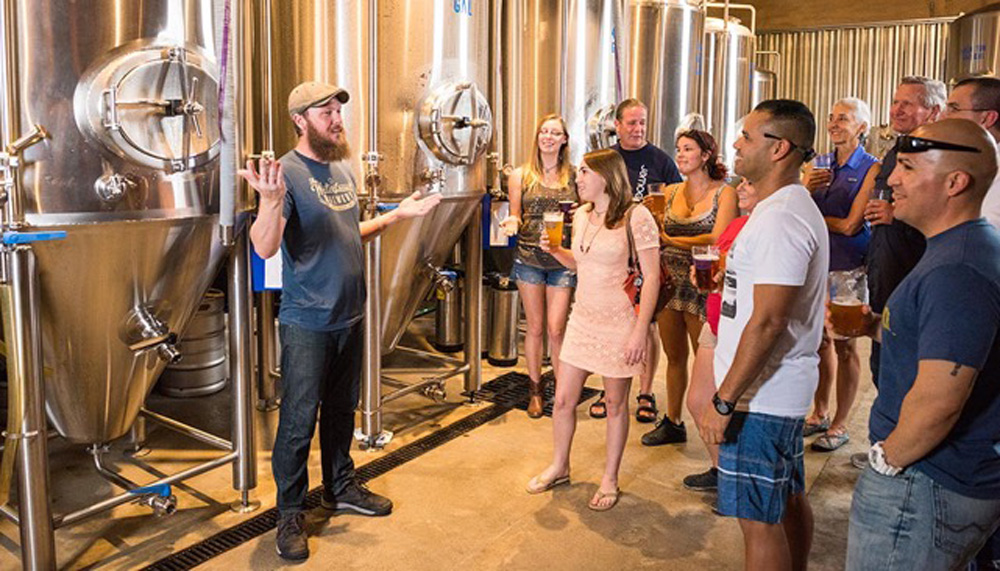 Here are three highly recommend Key West Tours to consider while visiting the Southernmost City: Key West Food Tours, Waterfront Brewery Tours and the Key West Rum Distillery Tour. Eat, drink and enjoy a little bit of history at the same time while touring the island.
Waterfront Brewery Tour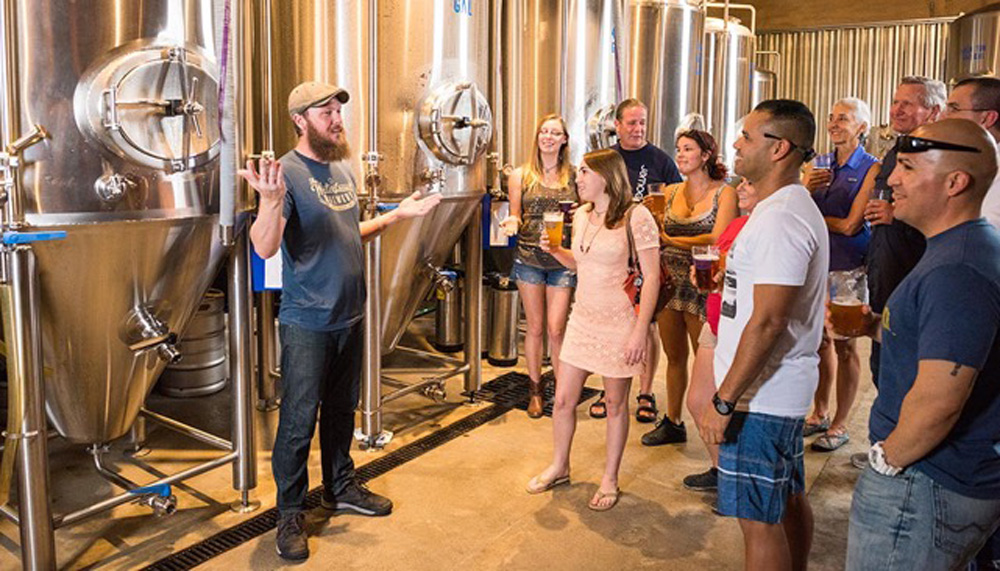 Photo credit: Waterfront Brewery
The Waterfront Brewery, located right next door to our Key West resort, is where you can find great food and drinks along with spectacular views of the historic seaport. In addition they offer brewery tours four days a week.
This tour entertains and educates all levels of beer drinkers so don't worry if you're not crafty on the lingo or hip on the hop. The cost is $15 to participate in a 60 minute tour that includes a tour of the brewery, history, fun facts and trivia, samples of Waterfront Brewery's Craft Beer, bottle of water and a Waterfront Brewery Pint glass.
Here's what Doris B. on Yelp had to say about her recent experience at the Waterfront Brewery...
I came here 3 out of the 4 days we stayed in Key West. The first night, we came in just for a flight and really enjoyed what they had (we kept hearing other bars talk about the crazy lady and it did not disappoint!). We then realized that we could walk right out into the dock (amazing!) and we got to see the boats pass at night. The next day, we came in for the brewery tour and were given a pint glass, a flight, and a pint of whatever's on tap all for $10. The tour was super informative (and interesting, who knew key west had so many laws about beer!)
Brewery Tours are 5pm every Thursday and Friday and 2pm on Saturday and Sunday
Learn about the Beers and Book A Brewery Tour
Before or after the tour grab a bite to eat and enjoy the waterfront views at the historic seaport.
Waterfront Brewery
201 William Street, Key West, FL
Open 11am - Late (yes that's what they say)
305-440-2270
Food Tours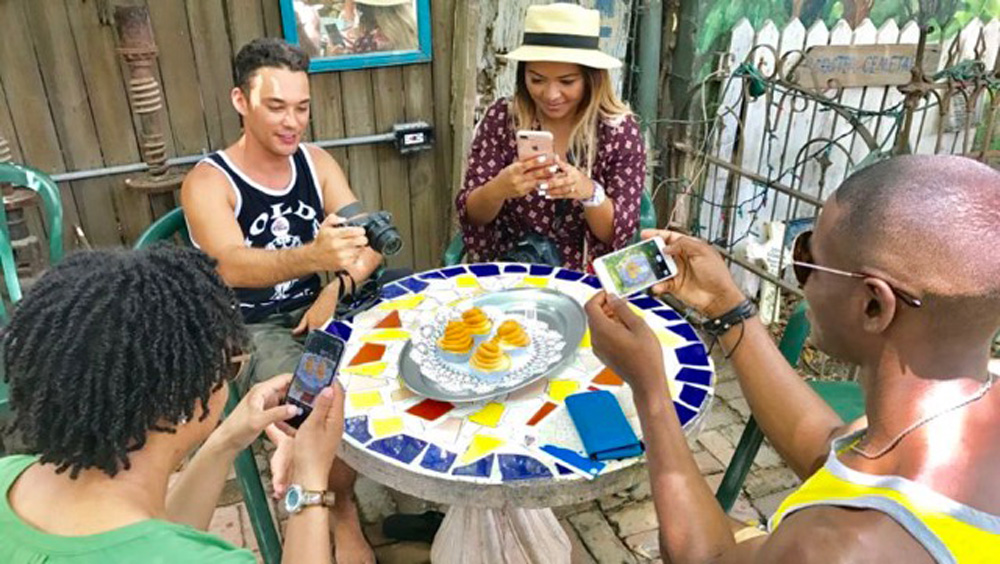 Photo credit: Key West Food Tours
Mixing food and culture with new and old friends in paradise. This 3-hour tour combines authentic Key West cuisine with the juicy history of the island. Welcome to Key West Food Tours, a culinary and cultural experience combined with a walking tour through Key West's most historic neighborhoods. If you are a foodie and want to know where the locals go then this culinary adventure is for you. Eat and drink like a local, with the locals, as you stroll through Old Town. There are multiple tours daily beginning at 11am but we highly recommend you reserve your spot by booking online ahead of time. Book a Key West Food Tour.
Do this early in your trip!!
What a phenomenal experience! We were so glad that we did this early in our trip so that we could use the recommendations made by the guide to choose activities going forward. Also the food is so good that we ended up circling back over the course of a week and re-visiting most of the stops! ~ Familytrip1000 via TripAdvisor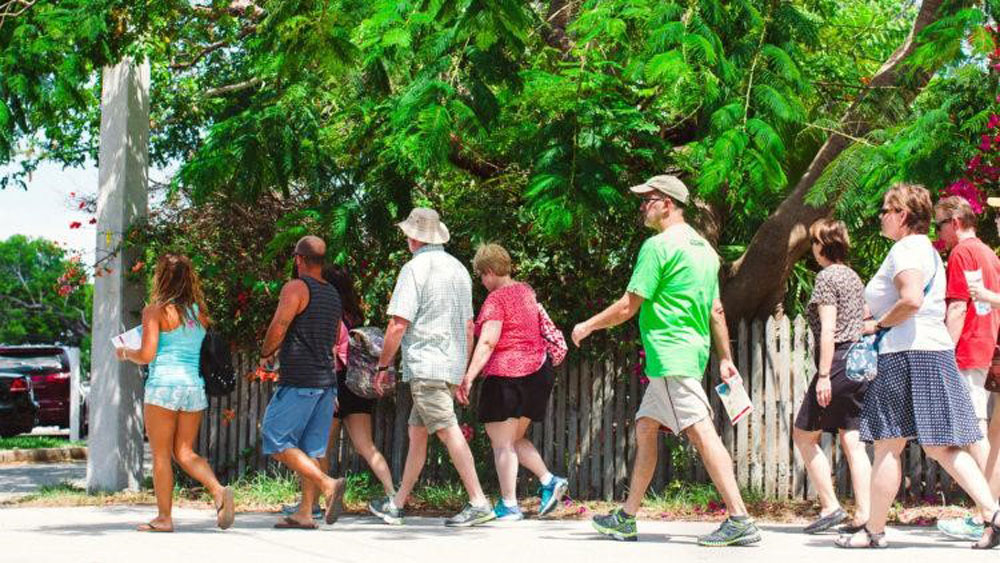 Photo credit: Key West Food Tours
The Tours:
Seafood Lover's Tasting & Cultural Walking Tour
Duration: 3 hours 1.3 miles covered
Southernmost Food Tasting & Cultural Walking Tour
Duration: 3 hours 1.4 miles covered
Fees: Adult $69 Children $49
Visit keywestfoodtours.com to learn more.
Rum Tours & the Art of the Mojito
Key West First Legal Rum Distillery is just that. It's Key West's first craft distillery in the Florida Keys where visitors get to sample the wares, enjoy free tours and free Mojito classes all mixed with a ton of fun and history combined.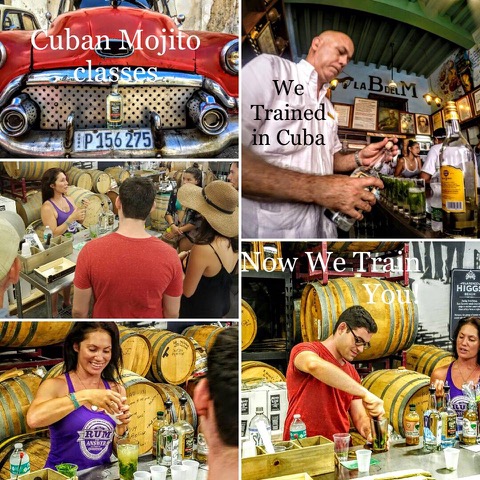 Photo Credit: Key West First Legal Rum Distillery
You may have found your favorite Mojito at one of our popular Key West Bars & Restaurants but now is the time for you to take part and learn the art of the Mojito at one of the free classes offered at the distillery. After sailing to Cuba and learning about the "true" art of Mojitos, the staff is now sharing their knowledge with classes and tastings. See why Legal Mojito taste better - Monday, Wednesday & Friday at 4:30 pm. Admission Free! Have 5 or more people, book a private class!
I Know How To Make A Mojito
Had a great time learning how to make an authentic Cuban mojito from Crystal at First Legal Rum. A really fun experience. After that took the distillery tour and sampled their spirits. Well worth the stop. Thanks for a great experience. ~ kmsin954 on TripAdvisor.
Tour the distillery and enjoy free rum tastings. Distillery Tours are Monday -Friday 1:00, 3:00 and 5:00pm and on Saturday from 1:00 and 3:00pm
Key West First Legal Rum Distillery
105 Simonton Street, Key West, FL 33040
305-294-1441
Hours of Operation:
Monday through Saturday 10am - 8pm, Sunday 10am - 6pm
Free Tours: Monday - Friday 1pm, 3pm and 5pm Happy Hour Tour, Saturday 1pm and 3pm
Papa's Pilar Rum Distillery, Hemingway Rum Company
After you have finished the Mojito Class head over to Papa's Pilar Rum Distillery, Hemingway Rum Company for more fun and rum. Don't worry, you don't have to travel far as Papa's Pilar Rum Distillery is located at the corner of Simonton and Greene Streets.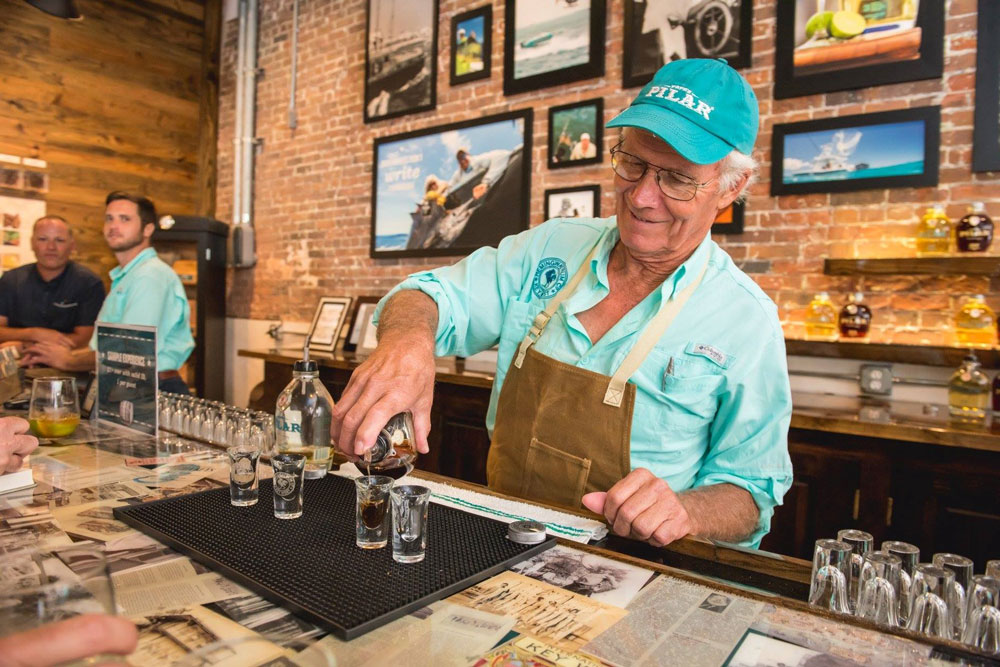 Photo by Papas Pilar Rum Distillery Facebook Page
Here's what Chris Morrison had to say about his experience at Papa's Pilar Rum Distillery on Google (Review)
"Papa Hemingway would be proud! The Hemingway Rum Company offers a fantastic interactive experience from the time you walk thru the door. If you are a fan of Rum, drinking, Earnest Hemingway or old Key West you will love it. Spend some time and enjoy. I was there for the opening and what an awesome group of people! See the traditional brewing process and learn about rum and the man the legend. Taste some rum while you are there!"
Guided Tours Every Hour. Tickets are $10 Per Person. Open Daily 9am – 6pm.
OF EVERYWHERE HE TRAVELED IN THIS WORLD, ERNEST HEMINGWAY CHOSE KEY WEST TO CALL HOME.
IT IS HERE THAT WE CHOSE TO CRAFT THE RUM NAMED IN HIS HONOR, PAPA'S PILAR®.
JOIN US ON A JOURNEY INTO THE HISTORY OF RUM, THE LIFE OF ERNEST HEMINGWAY, AND THE ART OF MAKING THE WORLD'S FINEST SPIRITS.
Visit Papa's Pilar Rum Distillery, Hemingway Rum Company and while your there sip some rum and give a toast and cheer to Hemingway.
Papa's Pilar Rum Distillery, Hemingway Rum Company
201 Simonton Street, Key West, Florida
Open 9am – 6pm Daily
Tell us about your favorite Key West Tour. Stay connected and share your stories and photos with us using the hashtag #lovethemarker.
Posted on 07/19/2017