Unique Charming Boutiques in Key West
12/05/2017

(Photo credit: Hands On Gallery Facebook Page)
Where are the best places to go shopping in Key West, Florida? We are happy to answer that question and offer our top picks for unique fashion, gifts and wearable art and one of a kind finds. Three of the best Key West boutiques to visit are Hands on Gallery, Besame Mucho and Vignette.
Hands On Gallery
Oscar Wilde said "One should either be a work of art, or a wear of art" and our first boutique we'd like to introduce you to agrees. Welcome to Hands on Key West. Hands on is more than a clothing store, it is a gallery of handmade art-to-wear. Elegant, functional and fun original clothing, accessories and handcrafted jewelry. Coco, Donna, Lynn and Marguerite, owners of Hands On Gallery, had one vision and mutual admiration of art to wear and making unique fashion accessible in Key West.
Hands on Gallery is a special Key West boutique that sells high-end handmade woman clothing and art to wear.
"Amazing, beautiful apparel and jewelry, each one uniquely created ~ 855carol on Tripadvisor
Next time you are in Key West visit Hands on Gallery.
1206 Duval Street
Key West, FL 33040
305-296-7399
Hours: Mon-Sat 10am -6pm | Sun 11am - 4pm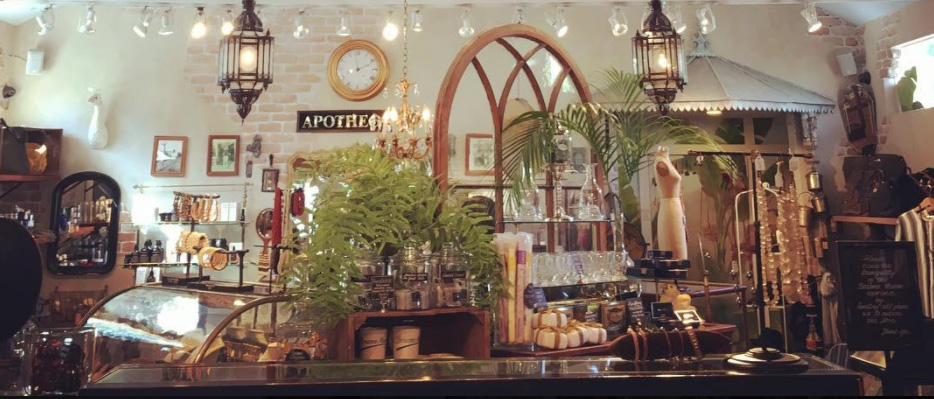 Besame Mucho
"Shop here once and life will become a joy forever"— it's the first thing you will see when visiting Besame Mucho's website. It is one of Key West's best kept secrets but not so much a secret anymore. This hidden gem and charming boutique is located on Petronia Street in Bahama Village. It is here you will discover many unique gifts: whether it's a beautiful french candle from Diptyque, fine Belgian linen bedding, note cards and stationary, purses, jewelry, perfume and clothing. Spend time browsing every space in the store as each item is beautifully displayed and curated. Mandy Cole wrote a review of Besame Mucho that sums up what most think …
"Fantastic store. Beautifully curated selection of small luxuries in a delightful setting."
315 Petronia Street
Key West, FL 33040
305-294-1928
Hours: Mon-Sat 10am - 6pm | Sun 10am - 4pm
Parking Available
Vignette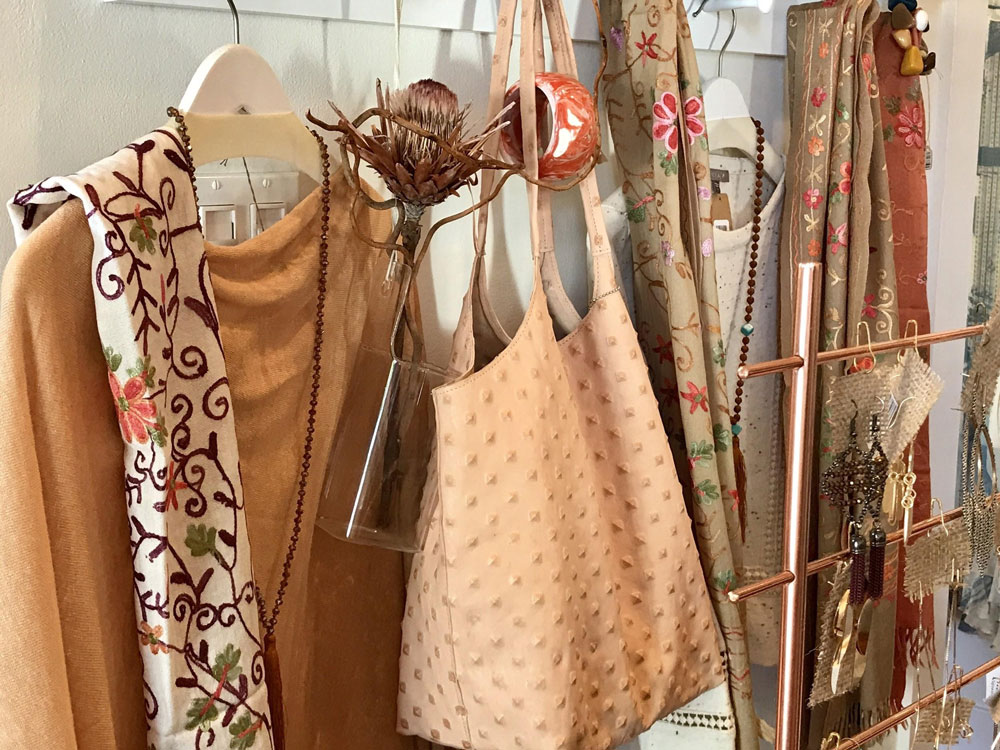 Located on Southard Street, in a cozy cottage one block off Duval Street is where you'll find Vignette, a Key West Boutique for Women.
Everyone has a story they want to tell with their clothes -- everyday people create vignettes about themselves.
Friends Tania Cole (Vignette) and Meredith Bollong (Besame Mucho) opened Vignette just over a year ago and we are glad they did. Together they have brought us another unique shopping experience in Key West. All clothing and accessories are carefully selected and curated. Are you searching for the go -to tee, sundress, outfit for night on the town, or piece of clothing that won't go out of style but fits your style? Shop at Vignette where there is something for everyone. Items are priced from practical to spectacular. Let Tania and her staff at Vignette help you find the perfect garment, gift or accessory that meets your style and needs.
This is the best boutique in Key West! Fantastic selection of thoughtfully chosen garments. Great transitional pieces, too. Creative and artistic jewelry and accessories. Tania and her staff were very helpful, attentive and welcoming. ~ Kendall Hurt
526 Southard Street
Key West, FL 33040
305-916-5722
Hours: Mon-Sat 10am - 6pm | Sundays (In Season) 12pm - 6pm
We will keep you updated on any new arrivals and answer that burning question - Where to shop in Key West. In the meantime, share your fashion finds with us #lovethemarker.
Posted on 12/05/2017