Your Guide To Key West Fishing
05/25/2017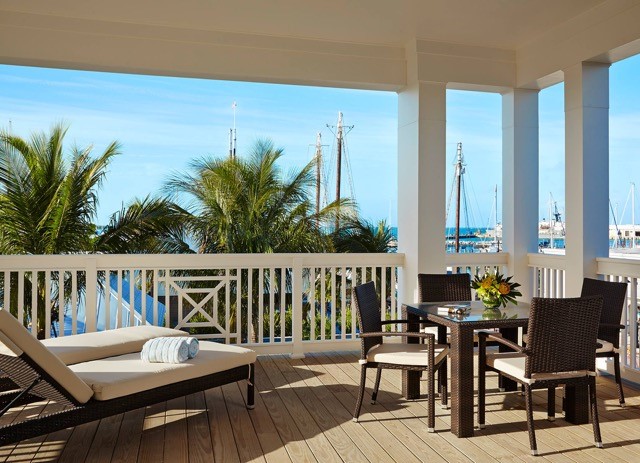 The Florida Keys and Key West are known for its world-class fishing and the adventure begins just steps from our waterfront resort. The Key West Historic Seaport and Marina is decorated with boats, yachts and fishing charters along with the captains and crews ready to explore and discover new fishing adventures with you. Whether you're a first timer or an experienced angler, we will get you caught up on the Keys forecast for the upcoming summer season and help you plan the best Key West fishing trip with a little bit of help from our friends.
The Fishing Seasons in Key West
One of the most common questions the captains and the resort staff gets asked is when is the best time to go fishing in Key West and what can I expect to catch while I'm there? Great news is you can fish all year round but it is a good idea to know what fish are biting during your visit and learn about the fishing seasons in the Keys. For example, in June expect to see:
●Flats Fishing. Tarpon Permit, Bonefish.
●Backcountry Fishing. Tarpon, Trout, Sharks, Redfish, Barracudas, Jacks, Ladyfish, Snook, Snapper.
●Wrecks Reef. Yellowtail Snapper, Mutton Snapper, Jacks, Barracudas, Permit, Sharks, Kingfish, Cobia, Cero, Spanish mackerel.
●Blue Water Deep Sea Fishing
Learn more about the seasons and fishing all year round in the Florida Keys and Key West.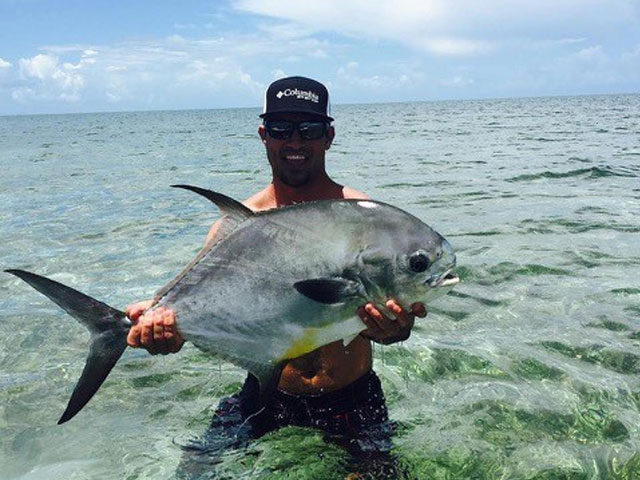 The Captains, Crew & Guides
Will's first permit! He said, "I've been waiting for this moment since I was a kid". (Good stuff:)
Photo credit: Eric Ryan Fishing Facebook Page
In order for you to experience the best Key West Fishing experience you need highly skilled captains and guides. There are so many fishing charters to choose from and we suggest you visit the Concierge upon arrival to discuss the options. In the meantime we'd like to introduce you to some of the experts. Meet Eric Ryan and Captain Moe's Lucky Fleet:
Key West Flats and Backcountry Fishing with Captain Eric Ryan
Backcountry fishing offers different types of fishing appropriate for all levels, from a first timer to an expert. What you can expect to find on your backcountry fishing adventure: tarpon, permit, bonefish, barracuda and sharks. Permit are Captain Eric's favorite fish to target. These fish are can be caught all year long but best time is approaching us as summer and fall months are optimal time to catch.
Spend 4, 6 or 8 hours with Captain Eric Ryan and don't forget hat, sunglasses, sunscreen and camera. Learn more about Captain Eric and Key West Flats Fishing.
Private Fishing Charter with Captain Moe's Lucky Fleet
Located at the on the waterfront at the Historic Seaport, in front of Turtle Kraals, is where you'll find Captain Moe's Lucky Fleet. Whether you are looking forward to some light tackle fishing or offshore, deep-sea fishing, Captain Moe's Lucky Fleet: The Lucky Charm, Reel Lucky, and Reel Lucky Too are ready to deliver a Keys fishing experience of a lifetime. Specialty Fishing includes: Tarpon, Shark, Snapper, Sailfishing, Marlin, Wreck, Deep Sea, Backcountry and Light Tackle.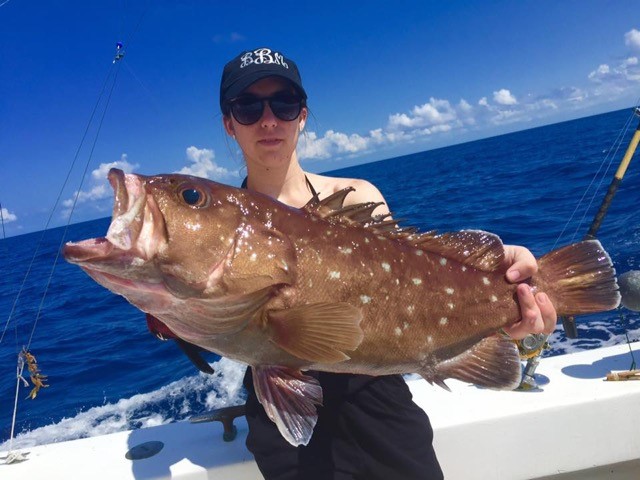 Photo Credit: Captain Moe's Lucky Fleet Facebook Page
Here's what Ray D. from Virginia had to say about his Key West fishing trip with Captain Moe's on Tripadvisor: "Went deep fishing for the first time ever, had a great time with my wife, Sandy and her brother Bud. The fish were biting... Sandy caught two bonito's, Bud caught 3 bonito's and a cero mackerel. I caught a cero mackerel, two black fin tuna and an 8 ft. Great Hammerhead shark that they estimated at 300 lbs. …. They made the day for us and gave us an experience that we will never forget."
Learn more about Captain Moe's Lucky Fleet.
How to have a great fishing trip in Key West
We'll Hook You Up
Our waterfront resort is steps from the historic seaport where the boats, guides and crews are waiting to take you out on an adventure. Visit the concierge upon arrival to help you book the best Key West Fishing Charter during your stay.
We'll Cook Your Catch
It's been a successful day on the water and you've come back with fish tales and bragging rights to share. Now what! We've got great news because we'll cook your catch! Bring your bounty to Cero Bodega at the Marker Resort or on the Atlantic side of the island head over to Southernmost Beach Cafe. Both will be happy to cook what you hooked.
Now that you're all caught up on Fishing in Key West make sure to share the "catch of the day" with us! Share your photos with us on the social networks and make sure to use the hashtag #lovethemarker.
Posted on 05/25/2017