4 Wacky Ways to Ring in the New Year in Key West
11/26/2019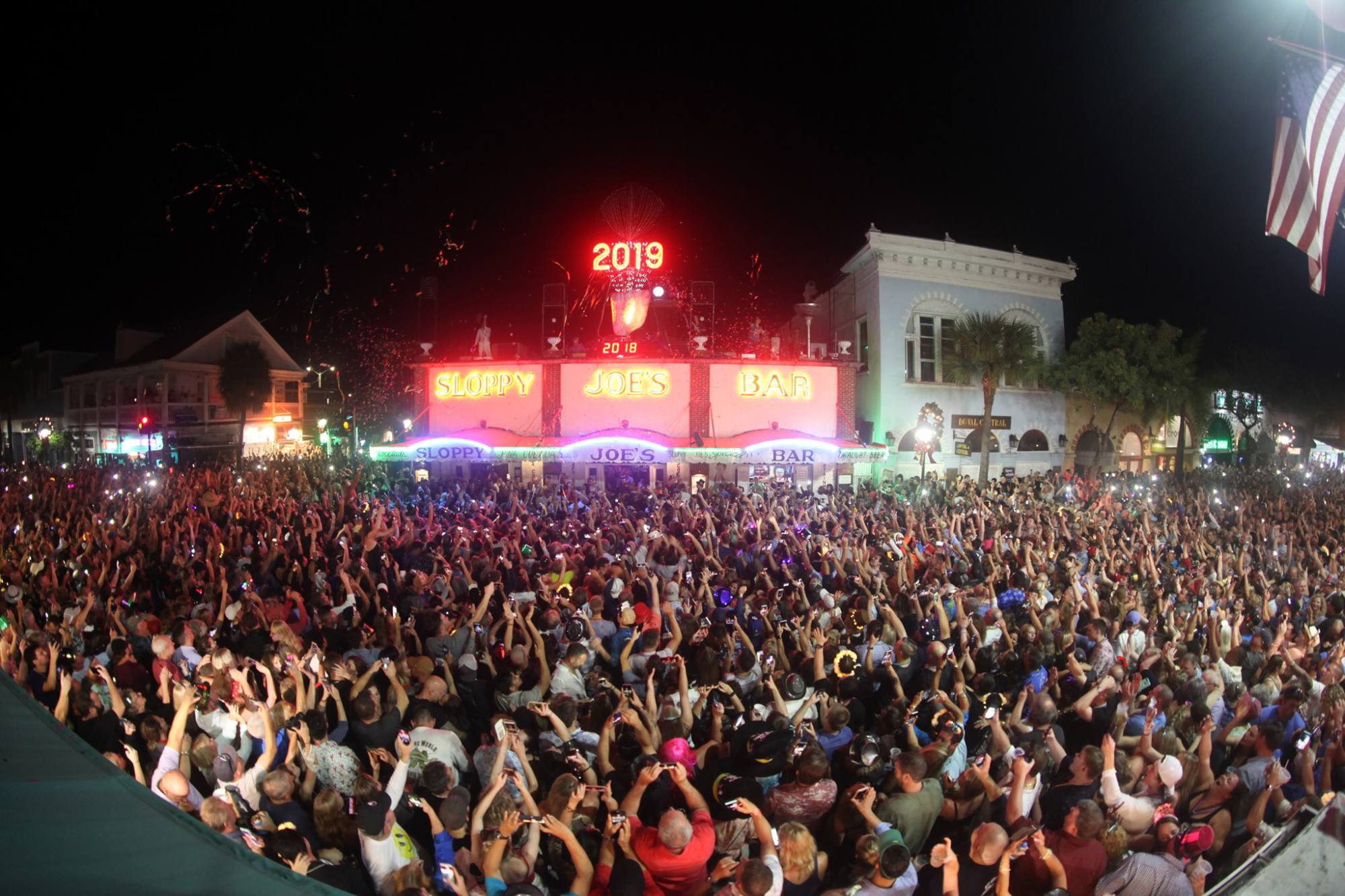 4 Wacky Ways to Ring in the New Year in Key West
Every year visitors from around the world head to Key West to share New Year's Eve with us! Thousands of people gather together on Duval Street to the waterfront to ring in the New Year island style! New York may have the ball drop from Times Square, but Key West has a variety of colorful ways to celebrate by land and sea.
What you can expect!
A New Year's Eve decorated with the fun, funky, and fabulous Key West characters in the hottest destination in Florida. On the world-famous Duval Street, there will be a Drag Queen Red Shoe Drop at Bourbon Street Pub. A few blocks away is the Conch Shell Drop at the iconic Sloppy Joe's Bar, and at the Seaport, a Pirate Wench will be lowered from the ships mast outside Schooner Wharf Bar. Off Duval over on Whitehead Street, you'll see a plane descent at a Gatsby Style party at First Flight Restaurant and Bar.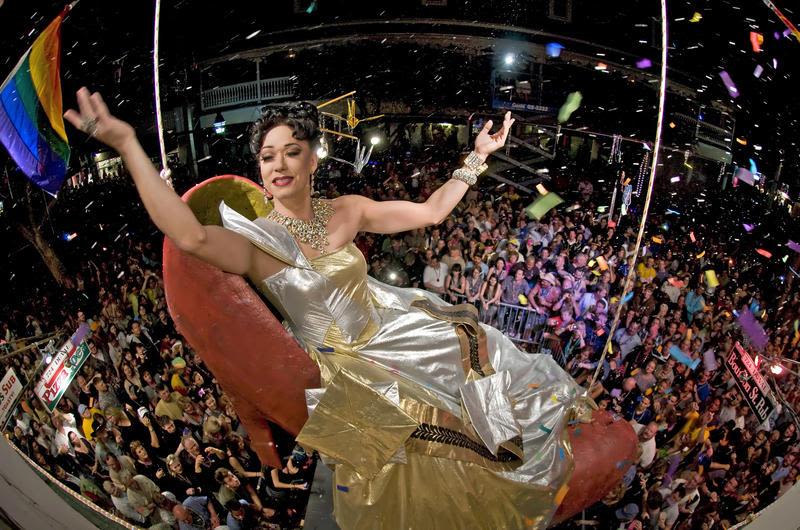 Photo Credit: Andy Newman/Florida Keys News Service
Red shoe drop," also called the "drag queen drop,"
This New Year's Eve will mark the 22nd year that Sushi, whose real name is Gary Marion, has been doing the Red Shoe Drop from Bourbon Street Pub. As you can see, it's a crowd favorite!
Pirate Wench at Schooner Wharf Bar
Head over to the Historic Seaport at Schooner Wharf Bar and watch a pirate wench descending a tall ship's mast. Each year, Evelena Worthington, owner of Schooner Wharf Bar, is lowered from the top of a tall ship's mast at the stroke of midnight outside the bar. Another great place to cheer in 2020 with new and old friends.
Make Schooner Wharf Bar your New Year's Resolution!
Schooner Wharf Bar
202 William Street
Key West, Florida 33040
(305) 292-3302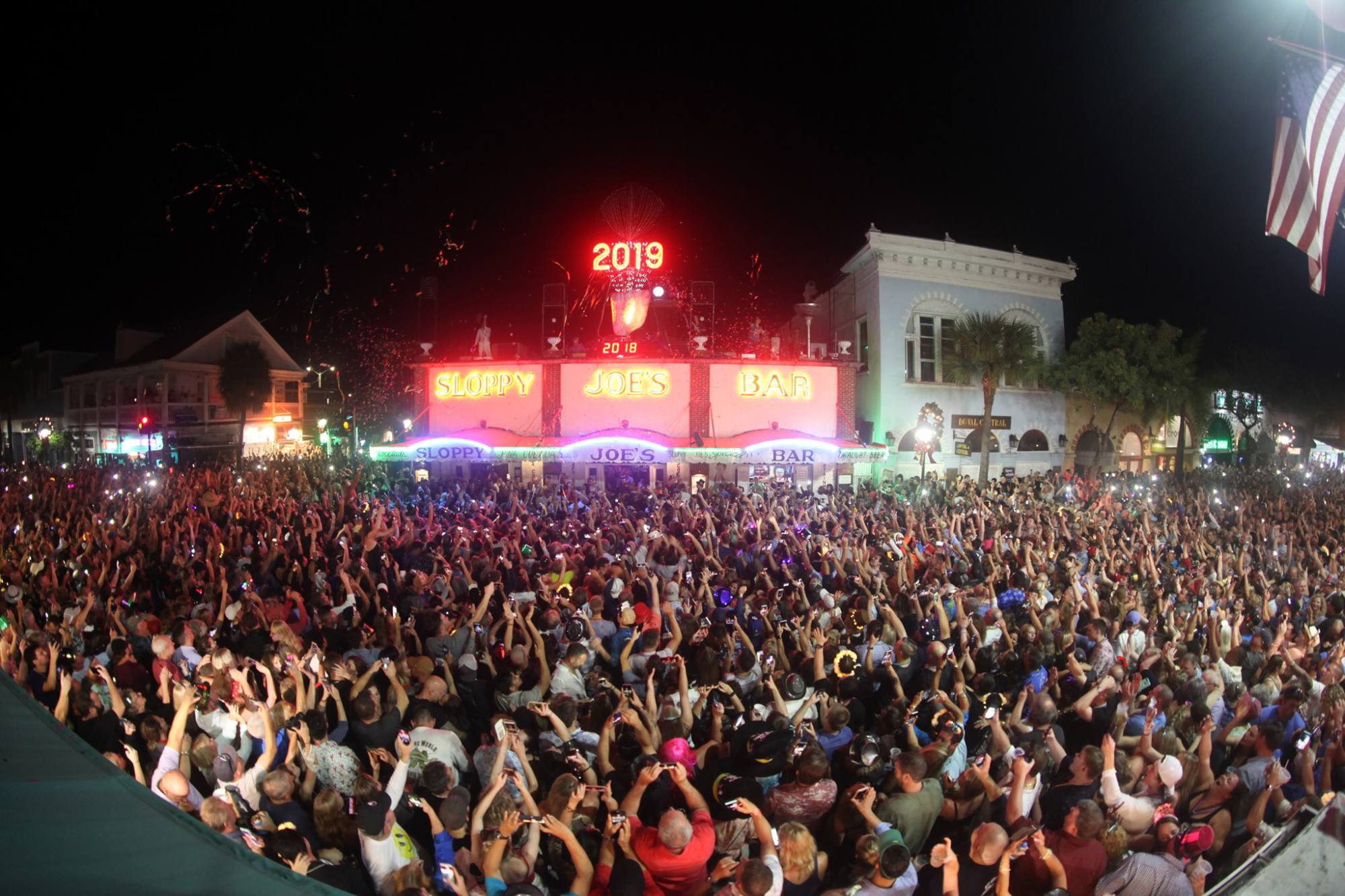 Photo courtesy of Sloppy Joe's Bar Facebook Page
Conch Shell Drop at Sloppy Joe's Bar
27th Annual Dropping of the Conch Shell. This is another festive scene on Duval Street that lights up at midnight at the famous Sloppy Joe's Bar. Crowds gather around 10 pm to mix and mingle and wait for a replica of a Conch Shell (the symbol of the Florida Keys) being dropped at midnight at Sloppy Joes Bar. It's where Hemingway drank when he lived here.
Sloppy Joe's Bar
201 Duval Street Key West, FL 33040
(305) 294-5717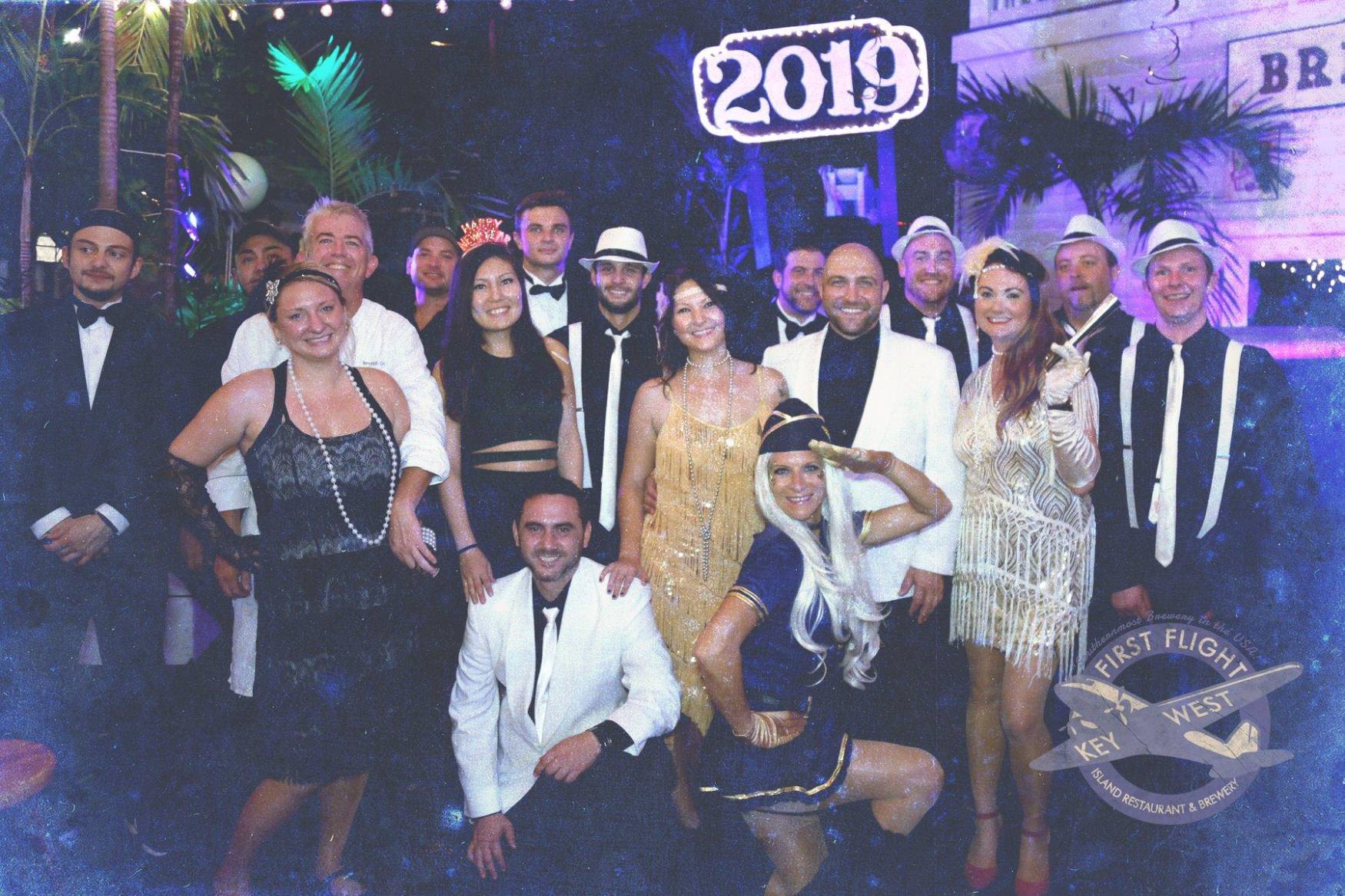 Photo Credit: First Flight Key West
Ring in the New Year in Gatsby Style with The Crew at First Flight!
At the stroke of midnight, a replica of an old Pan American Plane with a real-life stewardess will take flight in the garden surrounded by guests dressed to the nines in their finest Gatsby-era costumes. Enjoy champagne toasts, chef-manned action stations, live band and DJ for a New Year's Eve you won't forget. Tickets are $99 per person. Buy Tickets Now.
First Flight New Year's Eve Event Information
First Flight Island Restaurant & Brewery
301 Whitehead Street, Key West, FL 33040
(305)-293-8484
Happy 2020! Can't make it to Key West for New Year's? You can see it on CNN as they usually head down to paradise to cover our wacky and wonderful New Year's Eve in South Florida. How and where will you be ringing in the New Year? #lovethemarker
Posted on 11/26/2019